Landmark Day in Japan Cricket Journey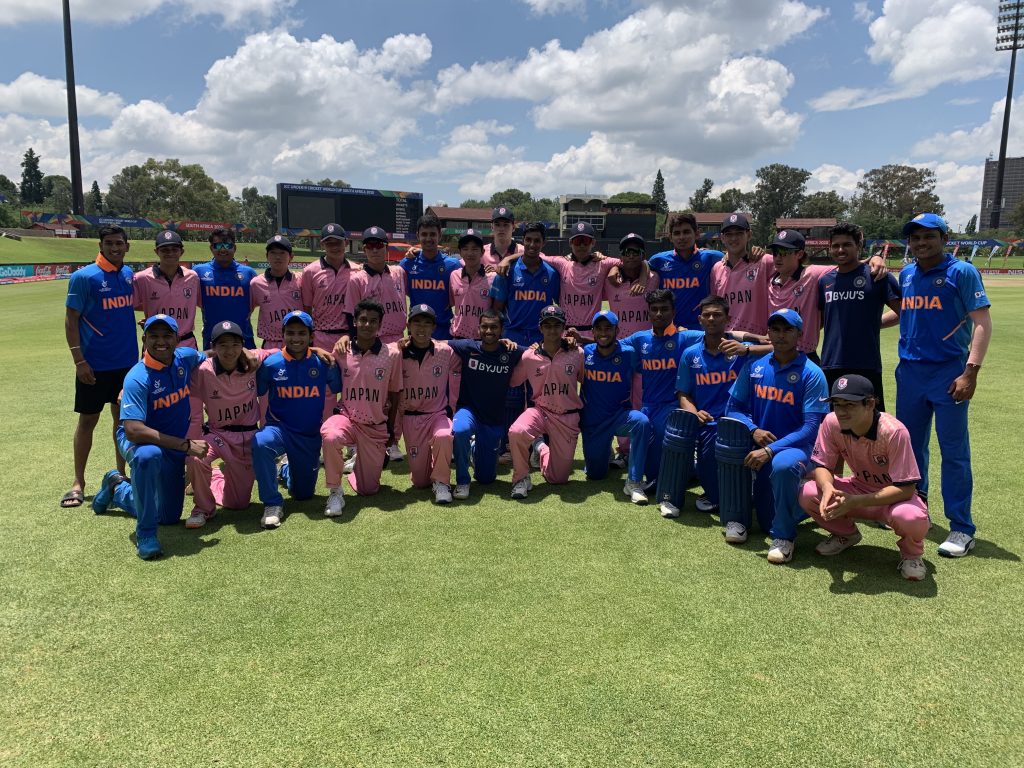 2020-01-22
News & Articles
National Team (Men U19)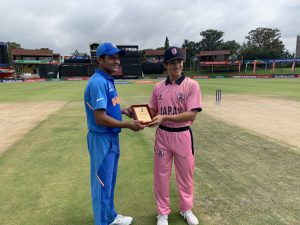 January 21st  2020 will forever be a day of significance for Japan Cricket; the day the Under 19 side had the opportunity to play against the best and wealthiest cricket nation in the world – India.
While the match itself was one-sided, with Japan dismissed for 41 and India reaching the score without losing a wicket, the result itself was less important than the significance of the moment.
There were moments to cheer as Shu Noguchi and Max Clements struck boundaries, and with fans in the stand cheering on a team with an average age of 16 in everything they did.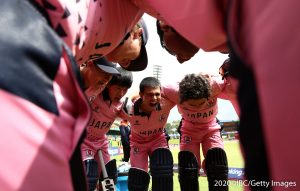 Coach Dhugal Bedingfield said after the match that for the team it is about "improving game by game" and that "although improvements may not have been apparent in the score today, these players will grow from this experience."
After the match the Japanese players joined the Indian team, many of whom already have professional contracts, in a group photo before posing for photographs with enthusiastic local children who had come to cheer on the newest nation competing on the world stage.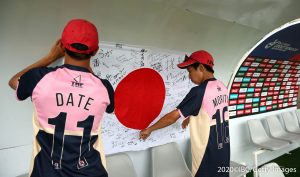 Team Manager Alan Curr spoke of the journey the team are on: "25 years ago the Japanese rugby team lost 145-17 in the World Cup in that stadium just across the road, and now they are a force in world rugby. Japan cricket is still at the start of our journey and we need continued exposure to this level of opposition to see the standards we need to reach. It's exciting, we have seen what's possible and want to emulate that".
The team has four more matches to play in the World Cup, with Sri Lanka up next on Saturday 25th January, and will have the opportunity to visit the Wanderers Cricket Ground for the first day of the fourth Test between South Africa and England, a rare opportunity to see high level cricket.
The team would like to express their thanks to the fans who came to the stadium today and all the others who sent messages of support from around the world.