Simon Dart: My Experience in Japan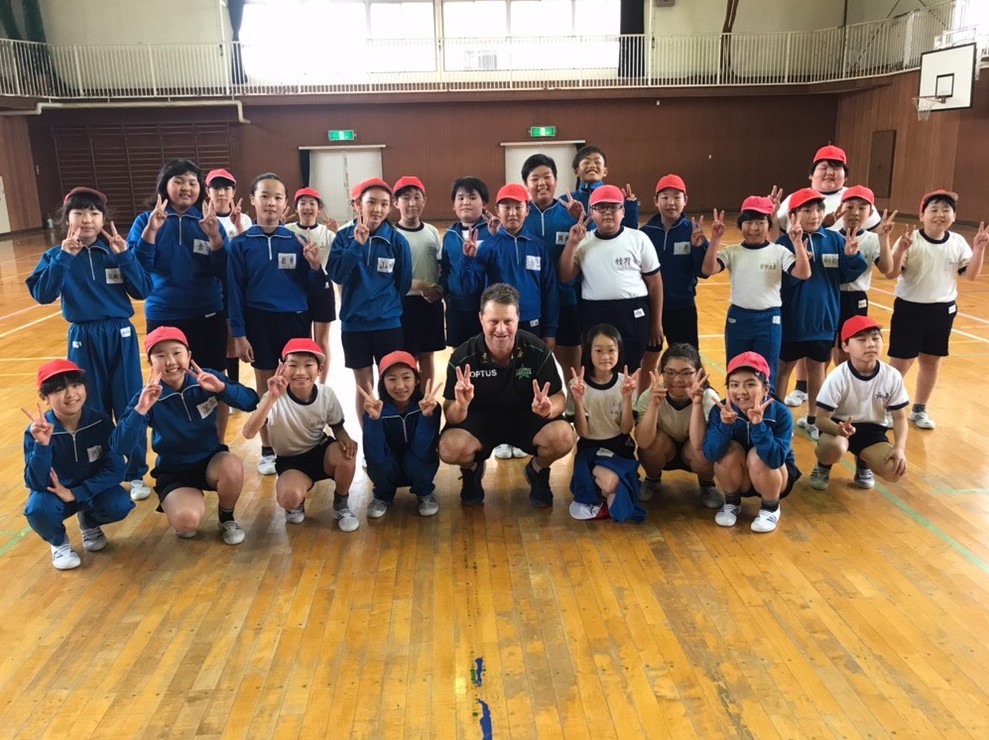 2019-06-20
Blog
Visitors From Abroad
At the Japan Cricket Association we are fortunate to regularly have guests from abroad working alongside us to help improve cricket in Japan. Over the years we have had people from a range of backgrounds, but especially Australia, England and New Zealand.
In this section of the website you will be able to read about why each person is visiting and what it is they are actually do here. We hope you find it interesting and if you ever have any questions about these placements please feel free to contact us.
—————————————————————————————————————————————
G'day everyone, my name is Simon and l have just spent three weeks in Japan working alongside the JCA staff to help improve and support cricket in Japan.
I am very fortunate that cricket has enabled me to visit and see many parts of the world, first as a player and now as a coach. It was a privilege to be selected for this work placement in Japan.
I have heard plenty about the relationship between Cricket Victoria and the Japan Cricket Association with everyone having positive and informative things to say. So l was super excited to come over and experience it for myself, plus most importantly embracing the culture, building strong relationships/networks/friendships and meet new people.
My work placement included these experiences:
Helping JCA Development Officers with school visits at elementary schools in Sano Tochigi
Working with local cricket clubs and coaches on their junior programs and training session spaces
Running a couple of two-day training camps including practice games for both the Japan Men's and U19's national teams/squads at SICG
1 on 1 coaching sessions with Men's/Women's/U19's squad members during 'Golden Week' at SICG
Assisting with the Edogawa Cricket Blast competition in the city of Toyko
Kawasaki facility opening and promoting cricket for British School in Toyko
General JCA cricket operations and planning at JCA office in Sano Tochigi
The initial biggest thing that stood out to me was just how friendly, courteous, kind and welcoming the Japanese people were.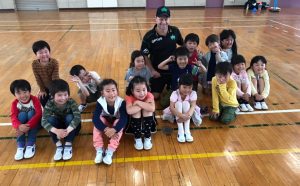 The schools and local cricket clubs visits were amazing. l worked closely with the JCA Sano Development Officers (Ohtori and Yoshi) in improving their methods, as well as build up my understanding of how the sports works at elementary schools and the clubs system in Japan. I was impressed with how the JCA staff ran their visits inside school basketball courts and on the gravel fields.
The cricket programs being delivered were run in a very familiar format and style to what we do at Cricket Victoria. The energy, enthusiasm, engagement and enjoyment from the kids was the standout for me. The students were polite, friendly, infectious and enjoyed learning about cricket (and the Australian culture) and embraced all the new cricket activities and games l threw at them during our visits. At times the language barrier provided the biggest challenge, but nothing a cheeky high five and bit of demonstrating can't do to get it back on track!
Unfortunately l do not speak any Japanese, so the JCA work placement was a fun challenge especially within schools and local cricket clubs. Nevertheless, l learned to adapt by talking less, positive body language and doing more demonstrations while only speaking in short sentences with simple words.
The training camps and practice games for both the Japan Men's and U19's national squads at SICG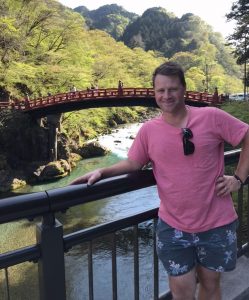 were a terrific opportunity to peer into and work with the current player talent pool within Japan. There is some serious talent to work with and pleasing to see that the players have a great awareness about the game as well. The players involved in cricket in Japan are extremely hard-working, passionate and committed. Impressive that players travelled 4-6-8 hours to attend training camps at their own expense.
One of the highlights for me, was working with the U19's team at their 2-day training camp and then the following day see them defeat the Japanese Men's team in a practice match in preparation for the upcoming ICC U/19 World Cup Qualifiers. Very rewarding to observe the U19's squad grow, be collective and support each other, take responsibility and learn to believe within games. Hopefully this keeps them in good stead for the home ICC Qualifiers coming up next month at the SICG.
During Golden Week, l rolled out many 1 on 1 coaching sessions with the Men's/Women's/U19's squad members. I unpacked a lot of my cricket IP on the players and they embraced many different drills and ways to train – thanks Bebe Miyaji for translating! Each day we trained the players indoors on the basketball courts in the morning and then outside in the afternoon on the three synthetic nets and grounds at SICG.
We did a large array of batting, bowling and fielding plus game scenarios drills to keep their skills sharp and focused. I was impressed with the commitment, work ethic and talent within all of the national squads – the players are not only good cricketers but great people as well. Also another highlight was working with the two ex-professional baseballers (Shogo Kimura and Musashi Yamamoto) switching to cricket. The future is bright for both!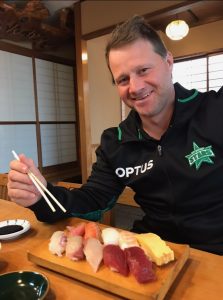 The Kurihara's and Dhugal Bedingfield deserve a massive thank you for their hospitality and both taking such terrific care of me during my time in Japan. Appreciate Naoki taking the time out to showing me around Nikko. Thank you for welcoming me into your homes with such open arms and for all the new and yummy different types of food. Good times watching wall to wall sport with Dhugal plus learning to write my name and my family's names in katakana (kanji) at the kitchen table with Callie, Tomoki and Marina was loads of fun!
All staff within the JCA (especially my hosts Alan Curr and Dhugal Bedingfield) have been incredibly hospitable and generous with their time and l have thoroughly enjoyed experiencing Japanese culture around my JCA cricket overheads. The food was amazing – so delicious, clean, colourful and fresh! Our regular visits to 7/11 stores most mornings was a religion and fun, so impressed with how different they were to what we have in Australia. Furthermore, our trips into Toyko were outstanding and full of fantastic experiences, around the backdrop of the beautiful organised chaos that is Toyko. What a city! So much colour, culture, energy, entertainment, food, people watching (32mil people is crazy) and the train system is absolutely world class. Loved every minute of my experiences in that city.
I am very grateful that cricket has given me another opportunity to travel the world, l have learned heaps and returned to Australia refreshed, inspired and ready to roll-out new ideas in all cricket spaces.
l have met so many amazing people along the way and established some lifelong friendships and had unforgettable new experiences.
Many thanks to the Japan Cricket Association (esp Alan Curr and Alex Miyaji) and Cricket Victoria for facilitating this amazing and wonderful experience. I very much enjoyed my time and l hope the partnership continues for many years to come and the game of cricket continues to grow in Japan.