Richard Laidler Passes Away
2019-05-14
Important news
Other news
News & Articles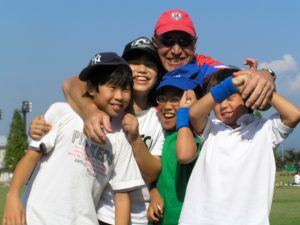 As most of the Japan cricket community are already aware, former Japan National Coach and Player Richard Laidler passed away last Thursday, 9th May.
Richard, who both played for and coached the Japan National Team, had a huge influence on Japan cricket and will be sorely missed by all at the JCA, as well as those from his club, The Tokyo Wombats and the wider cricket community. We send our condolences to his family and our thoughts are with them at this time. 
JCA CEO Naoki Miyaji said: "It is hard to think of anyone who has had a bigger impact on cricket in Japan than Richard. What stands out the most are the values he spread through his junior coaching program at Gunma International Sportspeaks, which we still see ingrained into the fabric of Japan Cricket now, and we hope forever."
Through his junior program Richard produced many players who went on to represent Japan at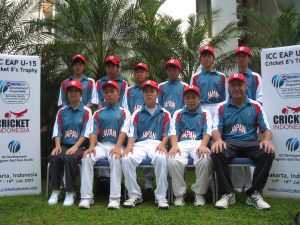 international level. Several of these took part in the "Under 15 Cricket 8s" tournament in Indonesia back in 2009, as can be seen in the photo.
Clubs around Japan held a minutes silence for Richard as a mark of respect during the recent round of Japan Cricket League matches, with many also wearing black armbands in his memory.
An official statement from the Tokyo Wombats said the following:
"The Club was saddened by the news of the passing of Richard Laidler. Not only a keen cricketer, Laids was also a great friend, coach, and mentor to many. His enthusiasm, selflessness, humour, and love for the game was infectious and brought out the best in others, both on and off the park.
Despite his prolonged illness, he remained a fierce competitor and positive presence until the end. We express our deepest condolences to Richard's family and extend our thanks and appreciation to them for sharing him with us for so long."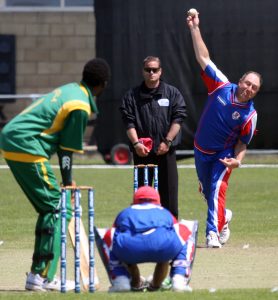 The Wombats will be hosting an informal farewell to Richard in Tokyo on Wednesday 15th May. This will be held from 6pm at the Hub in Ueno and all are welcome to attend.
The JCA would like to encourage anyone in the cricket community to share their pictures and stories of Richard with us and we plan to create a suitable tribute to his memory in due course.    
May he Rest in Peace.