Jake Dunford: More Than Halfway Through My Stay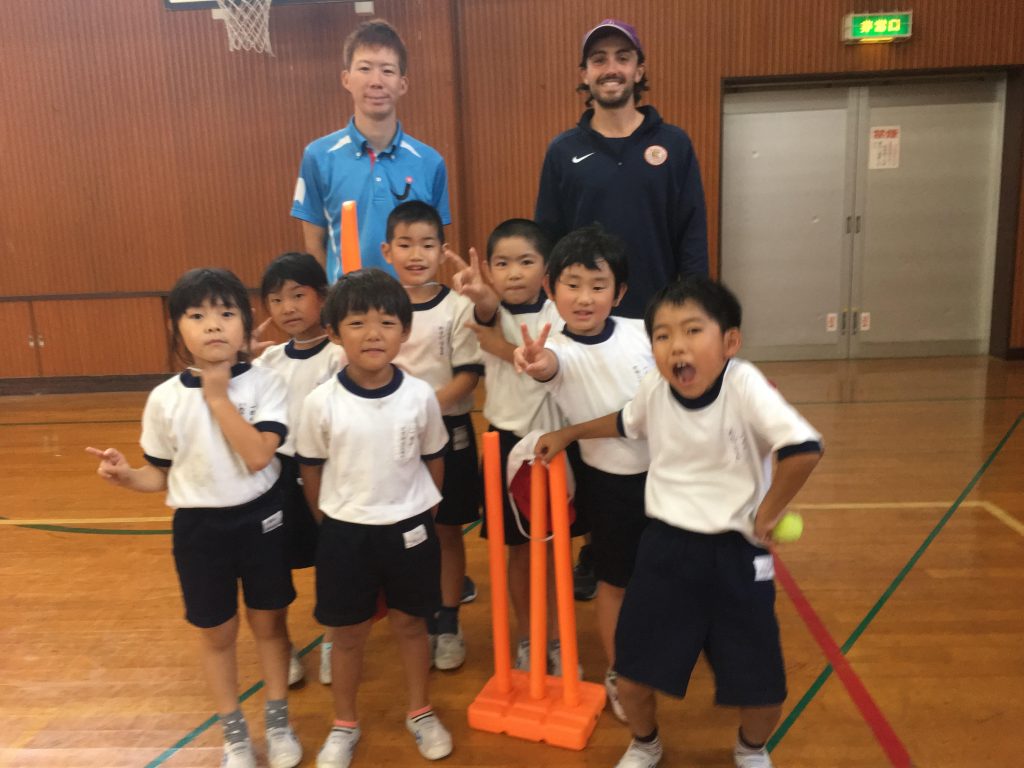 2018-11-19
Visitors From Abroad
At the Japan Cricket Association we are fortunate to regularly have guests from abroad working alongside us to help improve cricket in Japan. Over the years we have had people from a range of backgrounds, but especially Australia, England and New Zealand.
In this section of the website you will be able to read about why each person is visiting and what it is they are actually do here. We hope you find it interesting and if you ever have any questions about these placements please feel free to contact us.
---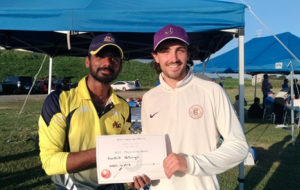 I now have just under two weeks left in Japan. My schedule during this recent middle period with the JCA has again involved plenty of variety in work, and numerous coaching opportunities through junior clubs and school visits. I believe my coaching skills to have significantly developed, specifically my communication skills, despite not verbally communicating as much as I would do during coaching sessions in England due to the language barrier. I find I am delivering coaching points through clear visual demonstrations supported by providing basic, clear verbal prompts. It is amazing to see just how much you can teach youngsters and just how big an impact you can have on an individuals learning just through showing them what to do.
I had plenty of chances to be involved in big events in the Japanese cricket calendar. I umpired in and assisted with the running of both the Japan Cup finals and the U15 finals; both being club cricket finals days in Japan. The Japan Cup final was a fantastic display of cricket in Japan with both teams finishing one hundred and thirty a piece from their 20 overs including a 2 from the last ball to take it into a super over. If this wasn't exciting enough, the last ball of the second innings in the super over required 5 to win and was hit for 6 to claim the Japan Cup… Absolute scenes! The cricket blast tournament in Edogawa, Tokyo, was also brilliant fun. This saw 6 teams, all 6 a side and aged 7-12 years, displaying fantastic youth cricket on show and everyone having lots of fun!
Myself, Otthori, and Massami (both JCA coaches) ran a cricket area in the Sano recreation festival to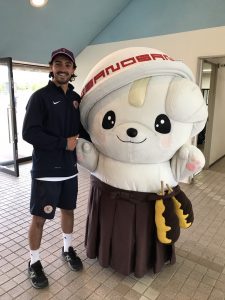 provide cricketing tasters for individuals to experience. The recreation festival provided a chance to experience various activities and sports for individuals of all ages to try and hopefully take up in the long term. It was great to see so many new people experiencing cricket and enjoying it! We were situated next to the folk dancing and a Japanese slow moving dancing areas so attracted many older individuals who didn't have to wonder too far over. It was amazing at just how much fun they had, how much they enjoyed it, and how positively they reflected on the experience. This is an audience I had no prior coaching experiences with before, but one that I will definitely try to expand and reach to upon return to the UK. I also snuck in the opportunity to try some new Japanese activities. My favorite being a version of golf played with a large badminton shuttlecock! Sanomaru made an appearance and I seized the opportunity to meet Sano's iconic mascot!
Additionally, I gained a fantastic insight into Japanese crickets plans, strategies and goals for the next 5 years in the full office JCA 5 year plan meeting. It was interesting to learn the challenges they face, how they plan to overcome these obstacles and what they want to achieve over the course of the next 5 year period. This also involved individuals who work for the Sano City council. Speaking of which, meeting the Mayor of Sano, Masahide Okabe, was an amazing experience and one I will not forget for a long time – It was like something out of the movies. Set in a beautiful and immaculately well presented meeting room in the town hall overlooking Sano city, the meeting was incredibly well structured and efficiently ran. Due to being conducted entirely in Japanese I didn't have a clue what was going on, but worry not, for that I lacked in understanding of the conversation, I more than made up with in enthusiasm for the bowing and clapping side of things!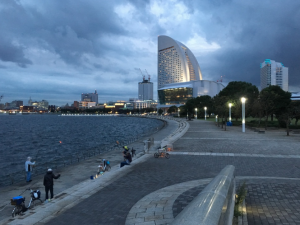 Days off were spent on day trips into Tokyo and Yokohama. A packed day of exploring in Tokyo included visited the Imperial Palace gardens before heading to Shibuya and Harajuku and the Meiji Jingu temple. Ueno was next to check out the markets and park, lotus pond and temples. A truly great day spent exploring such a great city! I also managed to venture south for a day trip to Yokohama on my next day off. Yokohama was a very clean, modern, and lively place; after escaping the labyrinth of Yokohama station, undoubtedly the biggest train station I have ever seen and subsequently taking me 40 minutes to escape, I walked along the bay towards Chinatown, seeing all the major sights en route.
I am thoroughly enjoying my time in Japan with the JCA and learning and seeing new things everyday. This brings me into my last 10 days on my placement with the JCA.