Jake Dunford – MCC Young Cricketer in Japan: Week 2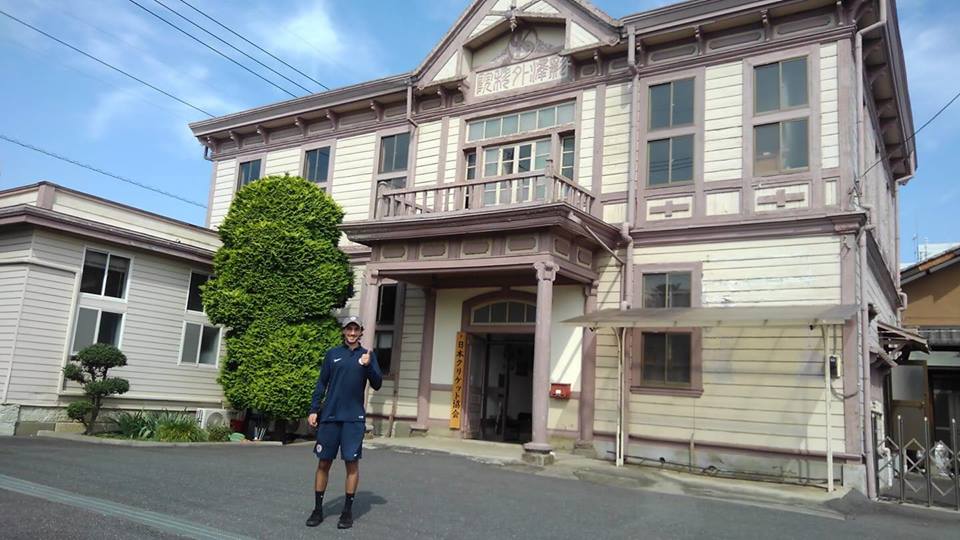 2018-10-22
Other news
Visitors From Abroad
At the Japan Cricket Association we are fortunate to regularly have guests from abroad working alongside us to help improve cricket in Japan. Over the years we have had people from a range of backgrounds, but especially Australia, England and New Zealand.
In this section of the website you will be able to read about why each person is visiting and what it is they are actually do here. We hope you find it interesting and if you ever have any questions about these placements please feel free to contact us.
---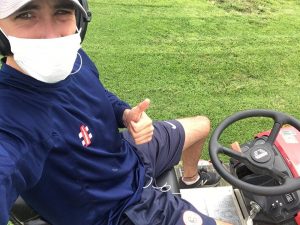 A fantastic first week had flown by, and before I knew it I had begun my second. This week saw a huge variety in the tasks undertaken as part of my placement and has provided me a true insight into the various different job roles required and how they work in conjunction and interlink to run an international sporting organisation.
This weeks tasks ranged from admin based office tasks like putting scoresheets into the online database, organising cricketing uniforms upon finishing the Embassy Cup, and learning how the various JCA operating systems worked. I spent time working as part of the ground staff at both grounds in Sano: the Sano International Cricket Ground and the Watarase Riverside grounds. I helped prepare the grounds for the long weekend in which the Japan Cup Finals were running.
This is a three-day finals weekend for domestic club cricket in Japan in which ten teams, each from different regions, had qualified for. I also had plenty of coaching opportunity through school visits, junior clubs, and a full weekends involvement with national camps for the Japan ladies side and U19 squad. This was a great weekend to be involved in and fantastic opportunity to work with the best ladies and young talent in Japanese cricket. The week as a whole has provided me huge professional development through being exposed to different areas and subsequently has provided me a chance to experience, and develop in these new areas.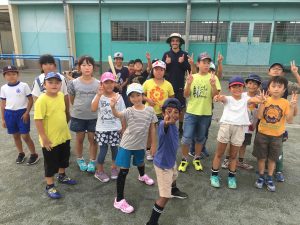 My second week provided time to explore Tokyo and the greater Sano area (Sano being my base for my 5-week placement), both things I had been keen to do since arriving. I rose early one morning and ventured into Tokyo for the day before having to be back for evening coaching with the junior clubs. I negotiated the train and subway public transport systems of Japan with ease, almost comparable to a seasoned commuter, with the days running order consisting of: surviving the hustle and bustle of Tsukiji fish market, a spot of people watching in/and exploring the bright lights and buzzing Shibuya area, and finally finished off with a visit to the market, temples and shrines of Asakusa… my step count for the day was through the roof! Tsukiji fish market transits the majority of seafood that's consumed in Tokyo, so it was a bustling working marketplace with tradesmen and women shouting, frozen tuna carcasses being hauled about, and small working carts whizzing the produce across the market place – It was great to get a chance to visit Tsukiji just two days before it was due to close. It was definitely the highlight, despite going later in the morning when it was slightly less hectic!
I got an opportunity to explore Sano in greater detail with visits to Toko-Ji and Houn-Ji temples in south-east Sano, and also one of Sano's biggest attractions, the outlet mall. The weather was glorious, and the outlet mall provided a great couple of hours wandering around the shops looking for presents and mementos for friends and family. The language barrier between myself and the gentleman serving my lunchtime noodles provided an interesting encounter in which my meal choice was left to fate having just pointed to a line of Japanese writing and awaiting the end result. Thankfully my lunch choice of a cold fishy broth with lime and udon noodles didn't affect my decision making in the shops, and I managed to pick up some lovely presents for loved ones back in the U.K.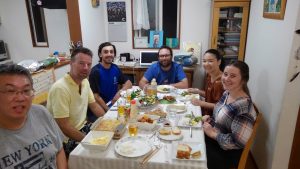 Accommodation wise, my stay with Dhugal Bedingfield (from the JCA) was over and I began my weeks stay with the Kurihara family; Naoki Kurihara had so kindly showed me around Nikko last week. Thanks to Dhugal for his hospitality and a fun week, and to the Kurihara's: Naoki, Callie and their children Tomoki and Marina, for welcoming me into their home with such open arms and taking such great care of me. They are a cricket loving Kiwi-Japanese family who also have a passion for the English language, and I am excited for my stay.
Finally, I had my first encounters with natural disasters; the first turning out to be a lorry driving past the house, and the second, took place during the night around 1am. Whilst being half asleep at the time, and sleeping like a hibernating grizzly bear, it was lucky that the earthquake was just a rumble and was barely felt in Sano! I look forward to a great weekend ahead for the Japan Cup Finals.