Alice Johnston in Japan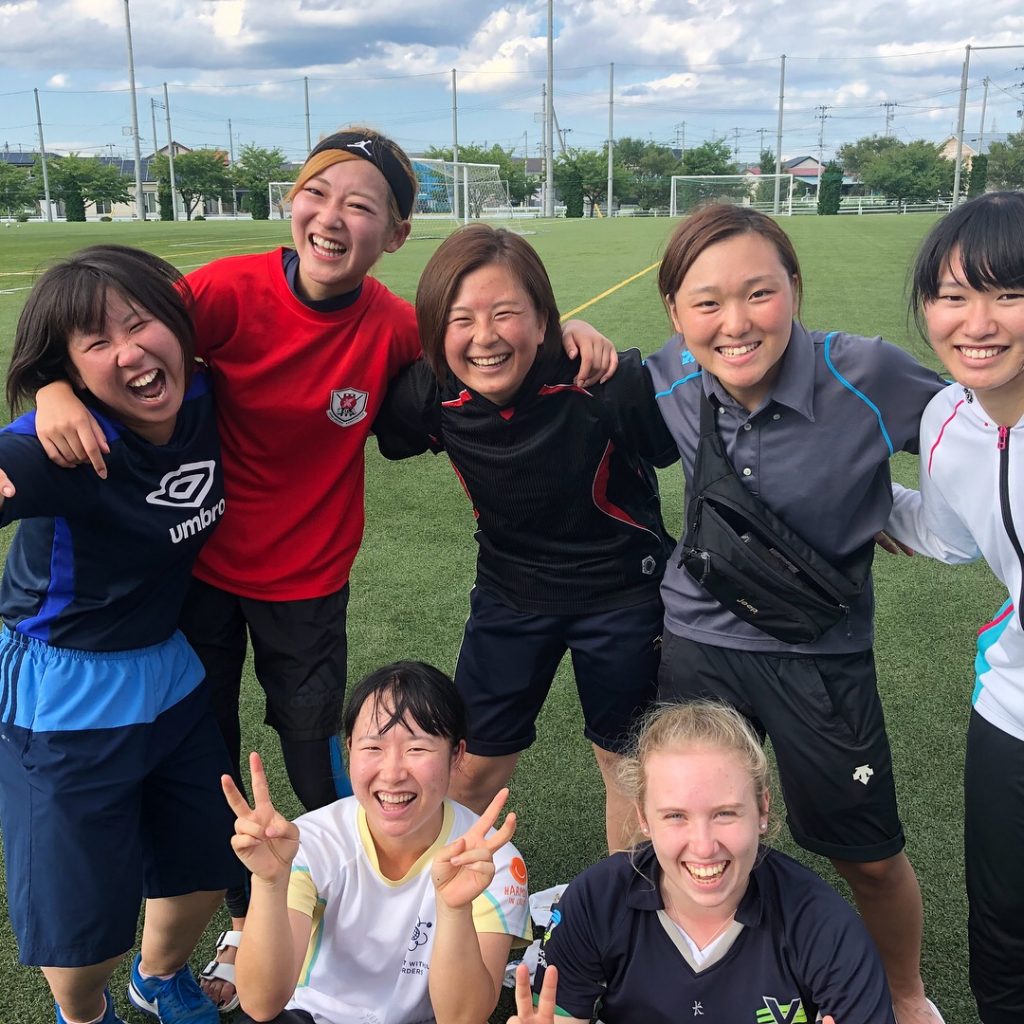 2018-10-02
Visitors From Abroad
At the Japan Cricket Association we are fortunate to regularly have guests from abroad working alongside us to help improve cricket in Japan. Over the years we have had people from a range of backgrounds, but especially Australia, England and New Zealand.
In this section of the website you will be able to read about why each person is visiting and what it is they are actually do here. We hope you find it interesting and if you ever have any questions about these placements please feel free to contact us.
---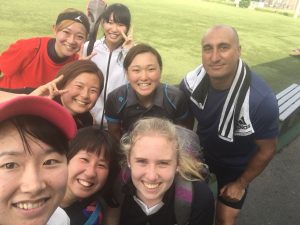 Kon'nichiwa from Japan! My name is Alice and I have am lucky to be selected for the Cricket Without Borders internship with Japan Cricket Association this year!
From 2nd-7th September I spent a week at Sendai University coaching their girls cricket team. I travelled up to Sendai from Sano on the Shinkansen (bullet train) which was awesome and definitely something ticked off the bucket list!
Sendai University is a small private university of approximately 2000 students which specializes in sports related courses and allows students to reach their sporting potential while studying. It has amazing facilities for a large array of sports including athletics, rugby, soccer, basketball, baseball and handball. Recently they have included cricket in their program, although only for girls at present. It was an honour to be the first international cricket coach to work at the university! Bebe and I were welcomed to Sendai at dinner by Mr Takashi Nakano, a professor of Sports Management and Bobby Gold, an Australian expat who lives in Sendai and runs the Sendai cricket club.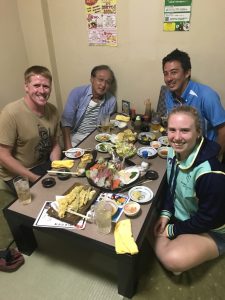 Each day I trained the girls from 9am-12pm at their undercover handball court and then from 1pm-3pm at either the soccer ground or indoor baseball training center. We did a large array of batting, bowling, fielding and game scenario drills, many of which were new to the girls. I enjoyed training girls my own age as we could relate to each other and have heaps of fun during the sessions and at lunch/dinners. I met some amazing people at the university including some of the staff members who were very accommodating and very excited that I had come to Sendai. The language barrier was a little hard at the beginning but slowly I found a way to explain drills with short simple sentences and lots of demonstrations to get across the key coaching points.
I was lucky to be joined by Mai from the Japanese Women's National Team for the first three days. It was great to learn from her experiences in the women's national team and to teach her some new drills to develop her game. She was also able to help translate for me which made the trainings run smoothly.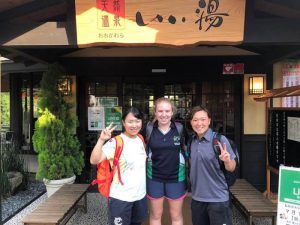 I experienced a traditional Japanese onsen and some local delicacies such as pork, cow's tongue, sake and lots of sashimi, all of which I will never forget! Overall, the program was a very worthwhile exciting experience and will certainly be one of the highlights of the my CWOB internship with the JCA.
I would like to thank Alan, Bebe and the team at the JCA for organising such successful few days and the staff and students at Sendai University for their welcoming hospitality and energy throughout the week!
Next I spent two weeks in Sano where I've had the opportunity to run classes  at local elementary schools and the local Junior Clubs. The cricket program in Sano is mainly run by Sano Development Officer Ohtorii, Junior Club Manager Shizuka and Junior Club Coach Yoshi. They all share the role of organising and running the school programs, junior club trainings and matches. During my second week in Sano, Ohtorii and I conducted two clinics at local schools. The program that is currently being delivered resembles aspects of the cricket programs from Australia and is tailored to suit the individual schools.
Currently the entire delivery of the schools' program is being revitalized so it gets more schools and students involved and excited about cricket with the goal of increasing numbers at junior clubs. I have been interested to see how Japan's program is delivered and to learn what their strategies are to increase the number of participants and schools in the future. We had a series of meetings to discuss these strategies to improve the program going forward. I enjoyed providing the JCA staff with an insight into Australia's cricket and sporting culture and the opportunity to present some new ideas to the team such as how to make cricket more attractive to families.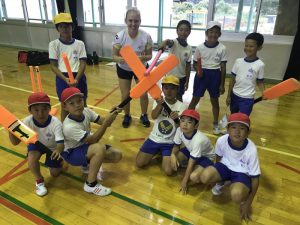 The first clinic Ohtorii and I ran was at Miyoshi Elementary school for 20 of their grade 3 and 4 students. As it often does in Sano, it bucketed with rain so we had to share the gym with the dance club. This provided a big challenge as we had a very small space and was surrounded noise from both the dance club and the rain! Despite this, the session was a great success and the students had a fun time.
The second session was run at Inubushi Elementary school for 30 of their year 3 and 4 students. Luckily it was a beautiful day so we could play outside. This school was so excited to have me to come and teach their students. It was a real pleasure to meet most of the sports staff and tell them about Cricket Without Borders and share my cricket experiences with them. Ohtorii and I began the session with a brief introduction about cricket and some of the basic skills. I taught the students how to hold the bat and we did some catching practice and played games.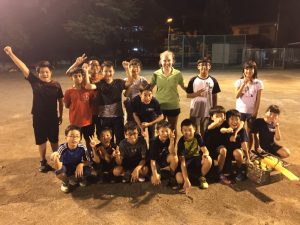 In addition to the school visits, I also assisted with the Sano Water Crown and Orions Junior Clubs. I enjoyed helping Yoshi and Ohtorii run the U9, U12 and U15 training sessions. The sports training culture in Japan is quite different compared to Australia. In Japan, the coaches and students are keen to perfect their technique and have long training sessions with a lot of repetitive skill-based exercises. It was challenging to direct the trainings to become more game based that involved all the players rather than have some sitting out waiting their turn. I was so impressed by the students endeavour to train at a high intensity. The Under 12 age group thrives in Sano and is the future of cricket in Japan. A new challenge for the JCA is to keep the kids involved into the older age groups and senior competitions and therefore increasing the depth of the association.
During the sessions I have been really impressed with how excited the kids are to practice their English with me and to perfect new skills. In only a few sessions I have already seen many improvements which is very promising for the future. Ohtorii and Yoshi do a great job with the kids and are great coaches. It was a valuable experience to be able to coach with them, one of the highlights of my internship.