Tom Huf Arrives in Japan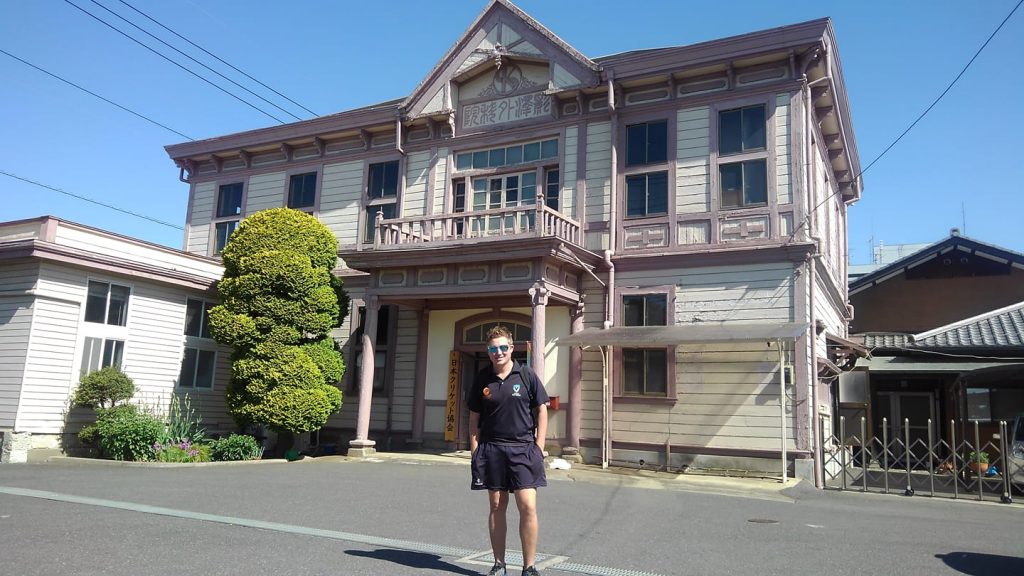 2018-05-08
Visitors From Abroad
At the Japan Cricket Association we are fortunate to regularly have guests from abroad working alongside us to help improve cricket in Japan. Over the years we have had people from a range of backgrounds, but especially Australia, England and New Zealand.
In this section of the website you will be able to read about why each person is visiting and what it is they are actually do here. We hope you find it interesting and if you ever have any questions about these placements please feel free to contact us.
—————————————————————————————————————————————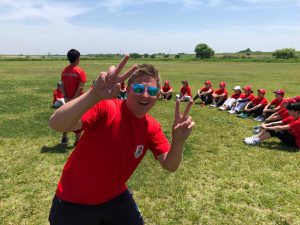 Hi everyone, my name is Tom and I'm thrilled to be in Sano, Japan as part of the partnership between the Japan Cricket Association and Cricket Victoria. As a Regional Cricket Manager in countryside Australia, my experience in Japan is a stark contrast to life and cricket at home, and I've loved every minute of it so far.
Everyone who has come to Japan as part of the partnership has said what a positive and informative experience it is, but even so, I'm surprised at the impression my time here has had – what an amazing country! The food is great and at times quite challenging (thanks Alan!). In amongst the cricket I've had the chance to do a little bit of sight-seeing, and the scenery and history are worth the trip alone. Most of all the people have made the biggest impression. Everyone is very courteous, polite and very accommodating of me forgetting to take off my shoes or my lack of Japanese. In the 10 days so far I've only managed to remember about three to four phases in Japanese, and I think that's only because they relate to ordering food!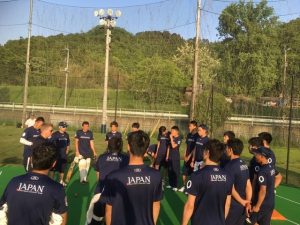 The first thing on the agenda was a four-day training camp for the national men's squad. I knew there would be a lot of raw talent in the squad, but for me it was pleasing to see that the players had a great awareness about the game as well. In a country where cricket is still a growing sport, it was so good to hear players talking about "Yorkers", "googlies" and the merits of a bit of "chin music". It shows the true appeal of cricket as a world sport and that cricket really has a place for everyone regardless of where you live or what your background is.
After a fun day trip to Nikko thanks to my wonderful host family Naoki and Callie, it was into a three-day camp with the national women's side who were great fun and somewhat accepting of my terrible jokes. We worked on a combination of technical aspects of the game and game sense drills to keep their skills sharp. I have been impressed with the commitment and talent of both national squads – players came from all corners of the country and worked hard for multiple days which were long and hot.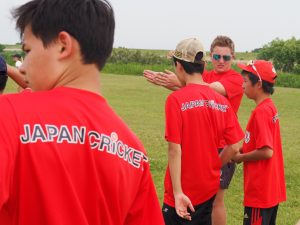 My time with the national squads concluded yesterday with a fun-packed day with the male and female national academies. With the advent of Cricket Blast and junior club programs in Japan, there is a lot of talent now rising through the ranks and it was all on show yesterday. It's exciting to think what is in store in future for the Japan national teams if those players stay in cricket as they're not only extremely talented but also great people as well. It was fantastic to be part of the first ever academy training session.
With two weeks to look forward to in Japan, my attention now turns to schools and junior club programs in Sano, Akishima and Yokohama which I can't wait to get stuck into. Cricket is a game loved all over the world that has a place for everyone and I look forward to seeing more and more kids playing cricket across Japan in future. With a new strategy, the redevelopment of the Sano International Cricket Ground, dedicated staff and volunteers, and cities of cricket across Japan the future definitely looks bright.