Japan Cricket League 2018 Preview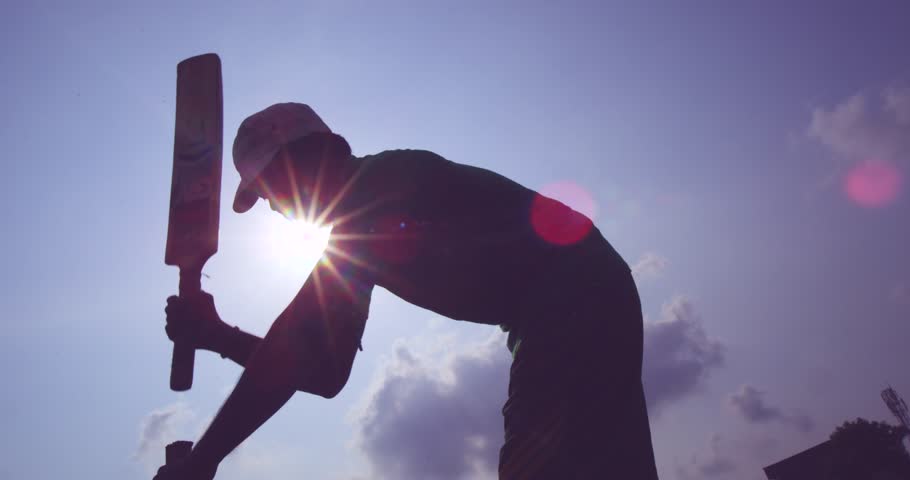 2018-03-26
One Short - Cricket Reports
Other news
Blog
The snow has melted, the ice has thawed, and once more the soft patter of rain is being replaced by the high pitched chatter of birds. Sakura season is upon us and hanami parties are being planned across the land.
As we sniff the air something suddenly comes into sharp focus; the 2018 Japan Cricket Season which is ready to shake off the winter slumber and roar back into our weekends with not two, but THREE Divisions of the Japan Cricket League. How will our squad of roving reporters here at One Short cope?? Like a hibernating bear of course, gorging on as much as possible before needing another nap.
Naturally our focus will be on Division One as always, but we will be sure to stop by the lower ladders from time to time and see who is making their claims for glory. Division One will remain with eight teams, Division Two stays at nine teams, but there are some changes in personnel with Fuji Far East opting to play in the new Division Three alongside five other new JCL sides.
Today however, it is time for us to stick our necks out and make our bold predictions for the season, noting quietly that last season we managed to make just one, solitary correct call. We put that down more to the entertaining and unpredictable nature of the competition than our own incompetence….
So here goes nothing (predictions are for the league table only – all bets are off come the playoffs!). Teams listed in order of the 2017 league table.
Wyverns Cricket Club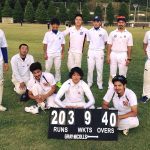 The 2017 shock performers kept everyone guessing all season long. Losing just twice in the regular season they were pipped in the Final by a resurgent Sano CC to end as Runners Up for the fifth time.
Going one better will be high on their agenda, but can they keep the core of their side together? Once more they will rely on Kano and Miyaji with the bat while Nanayakkara and Yamada will need to keep up their form with the ball. Of interest to all of course, is how well former Baseball pro Shogo Kimura will go in his adopted sport.  
Predicted Finish: 1st
Sano Cricket Club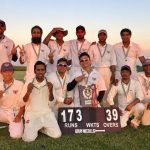 The mercurial Sano came good at the end last year and have the talent to go far again, with plenty of young players waiting to step into the side on the occasions when senior players are unavailable.
Their batting last season was reliant on Rashid Rana, who is it is understood may be unavailable for health reasons this season. Other senior players had lean years in 2017 so will need a return to form, but the bowling attack is as strong as ever with four players in the top nine wicket takers last time out. If they can find runs then they will be hard to beat.
Predicted Finish: 4th
MAX Cricket Club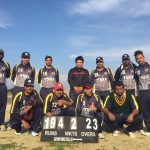 A mirror image of Sano, MAX are the batting super power and last year their batters accounted for half of the centuries scored in the league. Their bowling depth remains a concern with a heavy workload expected of Makoto Taniyama, who was their only bowler in the top 20 wicket takers in 2017.
They will however, not have the concerns of fielding players in a second division side as the MAX 2nd XI becomes a one season experiment and does not compete this time out.
Predicted Finish: 2nd
Tigers Cricket Club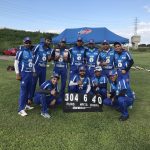 In Sabaorish Ravichandran the Tigers had the jewel of the JCL last season. His near 500 runs made him the leading scorer by a distance, and a handy 16 wickets also placed him in the top ten (and the only Tigers player in the top 15 of either category) – so it was not surprising he walked off with a host of awards at the End of Season Ceremony.
His team will reply on him again, but such is his hunger, commitment and youthfulness (he is only 25), combined with the ability to win matches on his own, that should be enough to earn them a semi-final berth. Going further than that will depend on contributions from the rest.
Predicted Finish: 3rd
Alpha Quashers Yokohama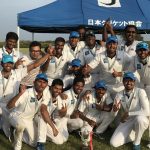 The new boys last year gave a decent account of themselves, narrowly missing out on the playoffs. Not many headline acts in the starting XI, but everyone chips in and that should be enough to win plenty of games.
The batting remains a worry and they will need to improve on just two individual half centuries in their debut season if they are to make more of an impact. Players such as Devendra Dhaka and Gurman Singh can be expected to lead their charge and the top four is a realistic target.
Predicted Finish: 6th
Tokyo Wombats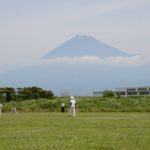 The other team to leave us slightly red-faced last year, the Wombats remain hard to predict. In Alex Patmore they possess one of the most consistent run scorers in the competition, but often struggle to give him support. With Jarrad Shearer and Richie Bracefield there are capable batsmen, but how often can they get on the park and deliver?
The bowling will miss the long standing Alex Koolhof who has returned to Australia, adding more of a burden to Yusry Mohideen. A bit of luck and the playoffs are not out of reach, illustrating how competitive the division is, but with other teams improving as well it could prove too much to ask.
Predicted Finish: 7th
Chiba Sharks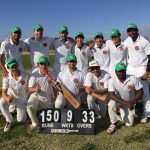 The Sharks came a cropper last season, as a predicted placing of 2nd turned into 7th to leave One Short looking more like five short. However, scratch the surface and one sees a number of close finishes, a young side and the loss of a leading run scorer as primary reasons for that demise.
Dhugal Bedingfield will again shoulder the run scoring burden and will expect to improve on a season that yielded a solitary half century in 2017, while the core of Japan National Squad players such as Tsuyoshi Takada, Rui Matsumura, Nozomi Tomizawa, Marcus Thurgate and Muneeb Siddique should all continue to develop and start contributing more regularly. If things go well a playoff place is up for grabs, if not…..
Predicted Finish: 5th
Paddy Foleys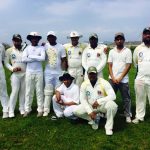 The whipping boys of the last two seasons, Paddy Foleys did at least manage a couple of wins in 2017, mainly thanks to the crafty recruiting of Prashant Kale who averaged more than 40 and finished second in the run scoring charts. Some more of that would go a long way to improving their chances, although the new transfer system may scupper those plans.
Capable of springing a win, that may be as good as things get for a side whose glory days seem as faded as the memories of the defunct Irish Pub from where they take their name.
Predicted Finish: 8th