Playing Squads Confirmed for WJPL 1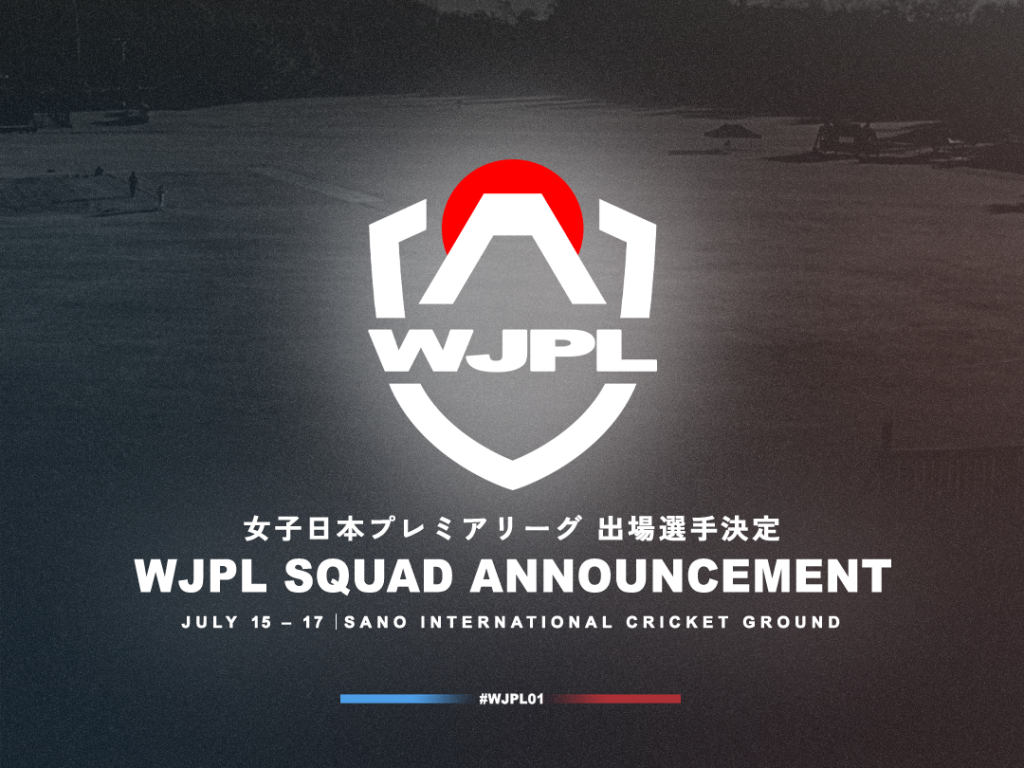 2023-07-11
News & Articles
The two playing squads have been confirmed for the inaugural Women's Japan Premier League which will launch this weekend. 
Following the two-day training camp, which took place at the Sano International Cricket Ground last weekend, the coaches have finalised their playing groups of 14 each with a couple of reserves. 
Western Eagles Head Coach Deano Ruhode said: "I'm so excited for this. Of course, I have coached the Japanese players for a year now, and I also know Emmerson Filsell from my time in Adelaide. Seeing these players all come together this weekend has shown right away how the standard is up and we should be in for some great cricket on the weekend."
The Eastern Waves are being coached by Bebe Miyaji who believes that the pride of representing their region of birth has brought a unique flavour to the bond between the players. He said: "Up until now when these players come together, they are just Team Japan, but now people are learning a bit more about players' background and connecting on a different level. It brings a different pride and excitement to the group."
The full squads are listed below, with the place of birth listed for all players either in the Japan Women's National Squad or who have played for Japan previously: 
Western Eagles: 
Erika Oda (C) (Hyogo)

Hiu Ying (Lemon) Cheung (Hong Kong)

Ayumi Doi (Nara)

Emmerson Filsell (Australia)

Ayaka Kanada (Nagano)

Ayumi Fujikawa (Osaka)

Hinase Goto (Osaka)

Palak Gundecha (India)

Gandhi Jafta (South Africa)

Shimako Kato (USA)

Shrunali Ranade (India)

Erika Toguchi-Quinn (Australia)

Nonoha Yasumoto (Osaka)

Minami Yoshioka (Ehime)

Head Coach: Ardene Ruhode (Zimbabwe)
Eastern Waves
Ahilya Chandel (C) (Australia)

Jess Adams (Australia)

Ka Ying (Kary) Chan (Hong Kong)

Kiyo Fujikawa (Tochigi)

Haruna Iwasaki (Miyagi)

Ruan Kanai (Tochigi)

Ayaka Kato-Stafford (Australia)

Elena Kusuda-Nairn (Australia)

Amogelang Maphangulaa (South Africa)

Akari Nishimura (Miyagi)

Meg Ogawa (Tokyo)

Kurumi Ota (Tokyo)

Seika Sumi (Tochigi)

Mai Yanagida (Kanagawa)

Head Coach: Naotsune Miyaji (Tochigi)
Overseas players were divided between the two teams based on their skills and what each team needs.
Match Schedule:
Saturday 15

th

July, 10am

Sunday 16

th

July, 10am

Monday 17

th

July, 10am
All matches are live and available with Japanese and English commentary on the JCA YouTube Channel. 
Be sure to get behind your team of choice!