New National Playing Clothing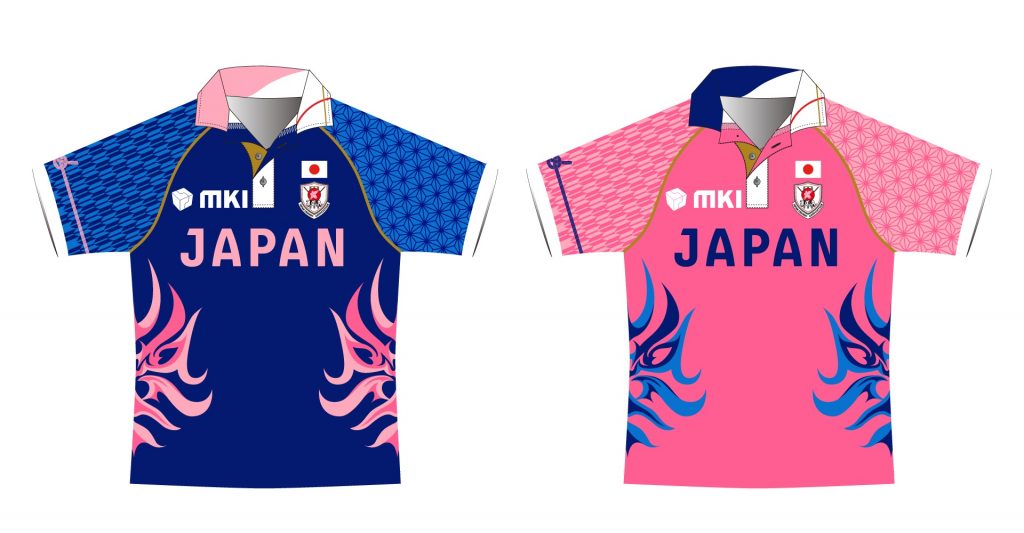 2023-05-10
Important news
News & Articles
We are excited to release the new uniform of the Japanese National Cricket Teams.
The new uniform is designed to promote Japanese cricket both domestically and internationally, with blue as the traditional Japanese colour, indigo and pink as the colour of cherry blossoms, and Japanese patterns are incorporated throughout.
The new uniforms will initially be used by the Japan women's national team, and will later be used for other national teams' uniforms as needed.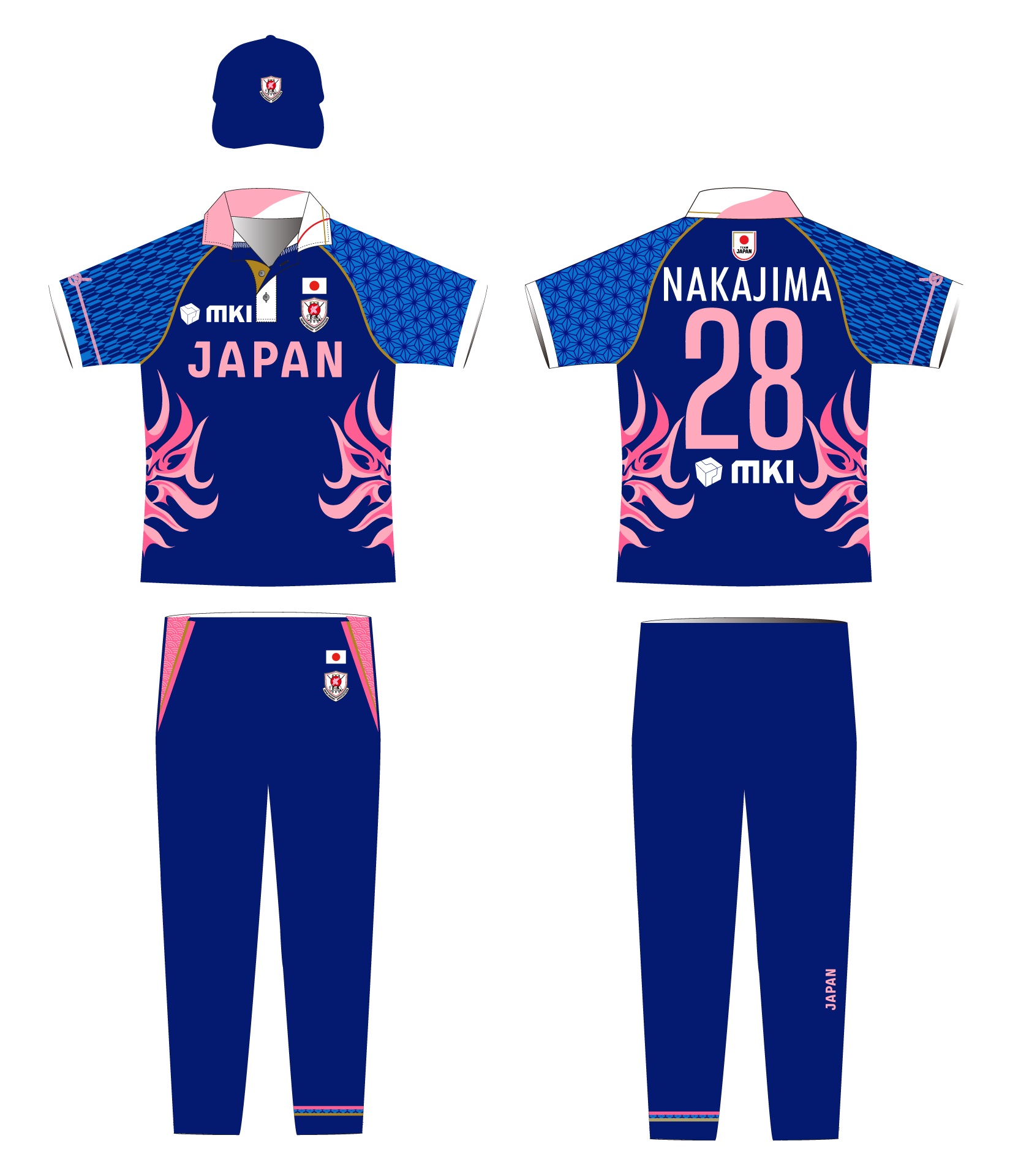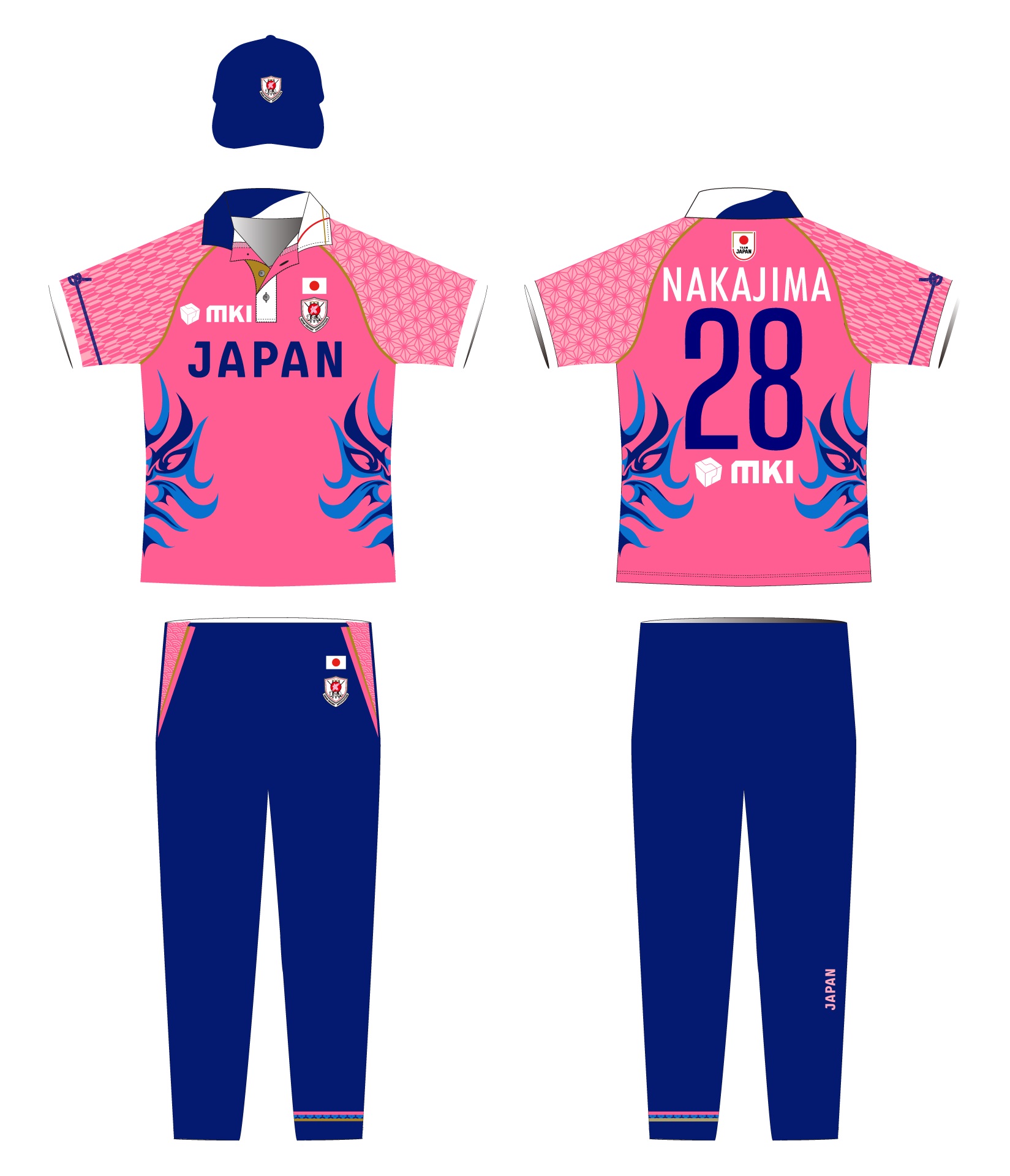 The design was approved by Mitsui Knowledge Industry (MKI), the Women's Japan National Team Partner, and done by Yasuo Nakajima, an art director based in Sano City, where JCA is located. MKI have partnered with the Women's Japan National team since 2019, and renewed the contract last year.
Mr. Yasuo Nakajima said: "The Sano International Cricket Ground is also known as a cherry blossom viewing spot and the tradition of indigo dyeing lives strongly in Sano City. The blue and pink colours of the uniforms are based on the image of indigo dye and cherry blossoms, and Japanese patterns have been incorporated to create an impactful and unmistakably Japanese uniform. I'm looking forward to seeing the Japanese national team in these uniforms as they compete on the world stage."
Mr. Tsutomu Kamohara, Executive Vice President and Executive Officer of MKI, commented: "MKI will be developing a variety of activities to contribute to the development of cricket and the "City of Cricket," which we have supported since 2019. First of all, we wanted to create a uniform for the Japanese national team as a banner to wish each and every player of the national team success and to let as many people as possible know about cricket, so we are happy to have completed a wonderful uniform with the cooperation of Mr. Nakajima."
Naoki Alex Miyaji, Chief Executive Officer of the JCA, commented: "We would like to thank MKI for their continued support and hard work in creating this uniform. We hope that the Japanese national teams will become recognisable to more and more people in this clothing and inspire more fans and players.
About Mitsui Knowledge Industry Co., Ltd. (MKI)
Under the purpose "Unite Knowledge, Ignite the Future", Mitsui Knowledge Industry Co., Ltd. (MKI) has been solving social issues and creating new values together with our clients. By utilizing its wealth of "KNOWLEDGE" accumulated through its long experience in technological development and innovation continuing for over half a century, MKI remains consistent in its pursuit to live up to the high expectations of its customers as their most reliable "value creator".
Website: https://www.mki.co.jp/english/