JCA awarded the "Best Action Award" from the Kanto Chamber of Commerce and Industry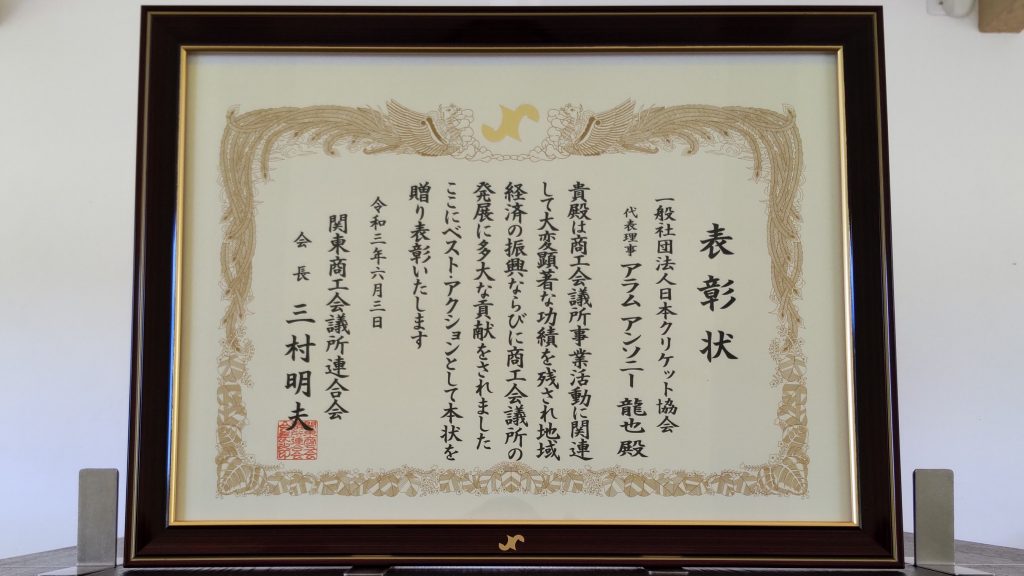 2021-08-17
Important news
Other news
News & Articles
We are delighted to announce that the JCA has received the "Best Action Award" from the Kanto Chamber of Commerce and Industry.
The "Best Action Award" is awarded to members of the local chamber of commerce who have significantly contributed to the development of the local economy and the chamber of commerce in their city.
This award is in recognition of the hard work of the many volunteers and support of various people from in and outside of Sano over many years and we would like to say a heartfelt thank you to all those who contribute so regularly.
We would especially like to take this opportunity to thank the Sano Chamber of Commerce and Industry for the invaluable support they have provided for more than a decade as one of our principle partners. We hope to continue to contribute to a brighter future for the local communities of Sano and beyond.