Women's East Asia Cup Agreement Confirmed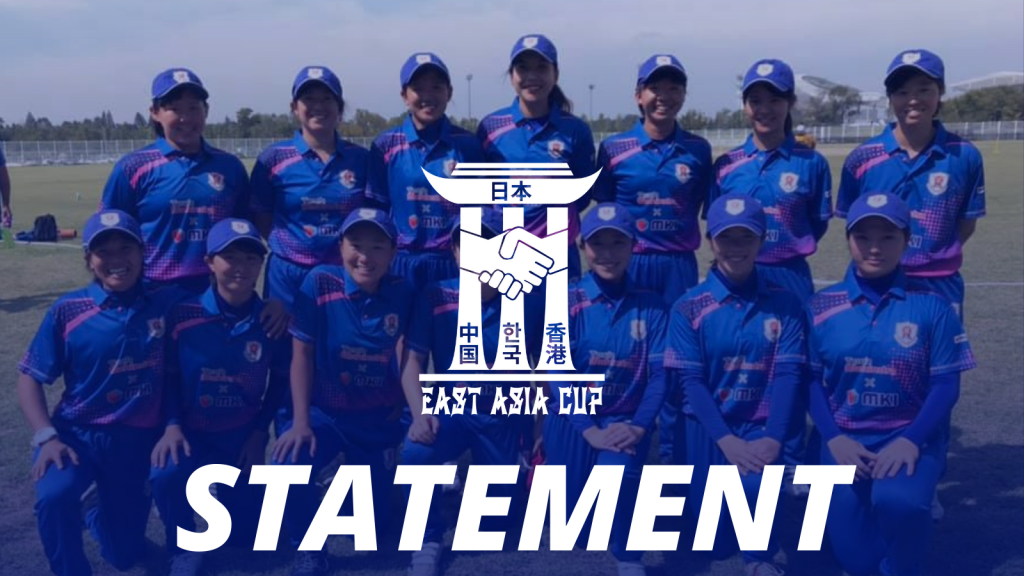 2021-05-18
News & Articles
National Team (Women)
The cricket associations of China, Hong Kong, Japan, and South Korea have signed a new Memorandum of Understanding to hold a Women's East Asia Cup every year for the next four years.
This is the first time that separate agreements have been made for the Men's and Women's events, showing that the desire to drive forward opportunities for the female cricketers in the region is right at the forefront of all four members plans.
Hong Kong is due to host the 2021 event, with Japan granted the 2022 tournament before China and South Korea hold the 2023 and 2024 editions respectively.
Head of Cricket operations for the Japan Cricket Association Alan Curr said: "With so much uncertainty around international travel and what possibilities there might be for playing cricket in the future, we felt it was vital to make a long-term commitment to the East Asia Cup, which is a key part of our national squads' strategy. We are delighted that our partners felt the same and look forward to doing all we can to make these events happen."
The Women's East Asia Cup was last held in South Korea in 2019 where China was victorious for the second time after they also won the inaugural event in 2015. Hong Kong won the only other Women's edition in 2017.
The last Men's East Asia Cup was held in 2018 in Hong Kong, where Japan won their first title, with Korea winning the only other tournament in 2016. With all four members having at least one title across Men's and Women's tournaments the competitiveness is clear. All matches will now have full T20 International status as well, meaning they will have a direct impact on the participating members international ranking.
Talks are ongoing around the Men's Competition with an announcement expected in due course.