2020 Sano Mayor's Cup Completed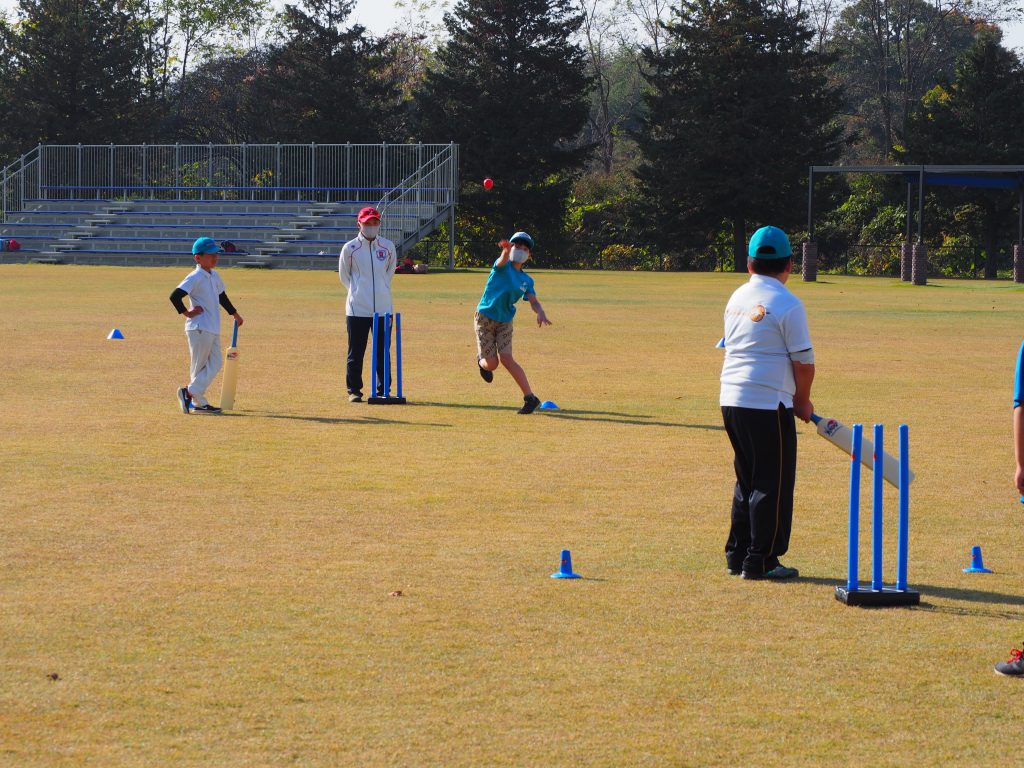 2020-11-19
News & Articles
The Sano Mayor's Cup, which was first held in 2014, was held on Sunday 15th November at the Sano International Cricket Ground.
The event is played in the Cricket Blast format and involves elementary school children, from Sano and beyond, coming together in teams of six to play matches and compete for the trophy. Most players come from those who have been introduced to cricket through the school visits we regularly conduct in Sano, and the Cricket Blast Series which runs twice a year.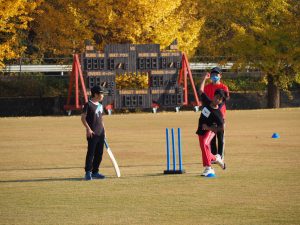 The Mayor's Cup is the final official event of the season and in a year of setbacks for sport around the world it was wonderful that the next generation of Japanese cricketers were able to enjoy great weather and enjoy the day to the full.
This year there were six teams taking part, two from local schools (Tochimoto and Ueno Elementary schools), while two local clubs (The Orions and The Water Crown) and two guest clubs (TAKA-6 and Chiba Monstars) also joined the day. Together with volunteers, parents and local city councils there were close to 100 people around throughout the day.
Each team played qualifying rounds before the Grand Final took place between Ueno Elementary School and the Chiba Monstars. Ueno, who have attended this event for many years, won their second title after a closely fought win in a competitive final. The defending champions, Sano Water Crown, finished third after overcoming TAKA-6.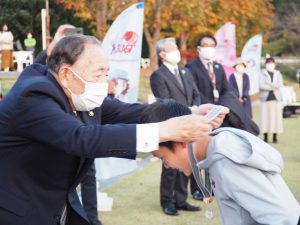 The Mayor of Sano, Masahide Okabe, was present to hand over the trophy and winners medals while officials from the Sano Tourism and Sports Department were also giving their support during the day.
Result
Winner: Ueno Elementary School
Runner-up: Chiba Monstars
3rd place: Sano Water Crown
4th place: TAKA-6
5th place: Tochimoto Elementary School
6th place: Sano Orions
In addition, individual awards were given to players who impressed during the day.
Individual Awards
Tournament MVP: Reon Kobayashi (Ueno Elementary School)
Outstanding Player Award: Sakutaro Sugano (Sano Water Crown), Yoto Sudo (Tochimoto Elementary School), Kengo Maeda (TAKA-6). Hana Watanabe (Chiba Monsters), Toshinori Katayanagi (Sano Water Crown), Taiga Ogawa (Chiba Monstars)
Spirit of Cricket award: Kaoru Oshima (Orions Sano)
We hope that everyone who attended on the day had a wonderful time and was inspired to continue playing even if this is their last year in the Under 12 age group. Each year we all look to improve these types of events and will be back in 2021 with hopefully more teams and another fun day of cricket!