Kaizuka Cricket Field to Open!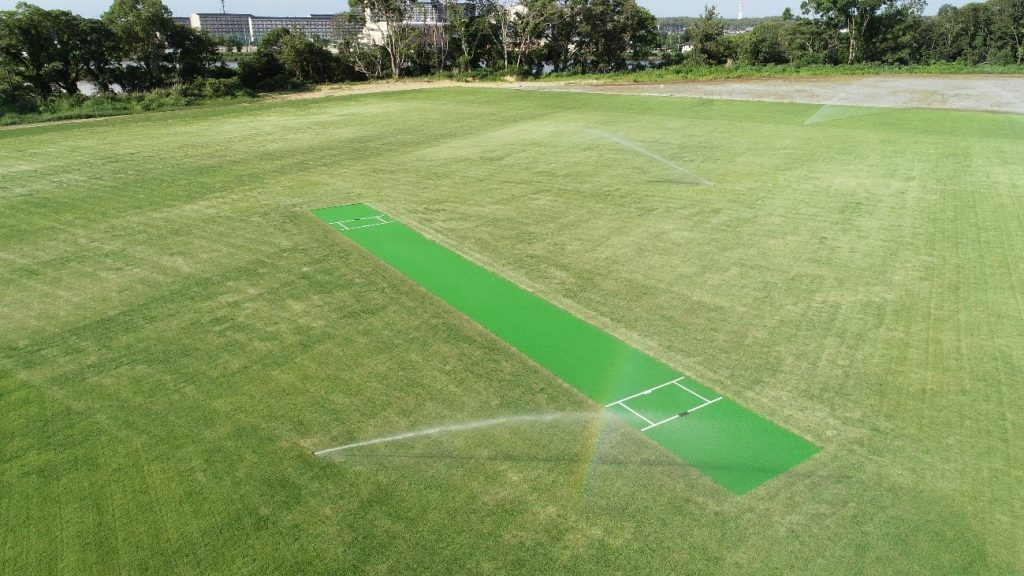 2020-09-25
Important news
News & Articles
We are excited to announce that Kaizuka Cricket Field (KCF) will open on Sunday 4th October as the first purpose built cricket field in western Japan.
In addition to the opening ceremony at the ground, there will be a demonstration by members of the Japan National Squad who are based in the region, along with the Japan Cup Kansai Regional Final.
In January 2018, Kaizuka City, the Japan Cricket Association, and the Kansai Cricket Association signed a "City of Cricket Agreement" with the aim of making Kaizuka City the largest cricket base in western Japan.
KCF is a full-scale cricket ground with a permanent artificial pitch and a grass field of about 12,000m2. The development of core facilities for cricket in the region is just the start; the hope is to develop the facility further as well as for cricket to start impacting the lives of more people throughout the area. This opening also represents a significant step on the journey to regenerate the city using sport.
In the future KCF hopes to take advantage of its close proximity to Kansai International Airport by hosting national and international competitions, as well as attracting more domestic teams and holding high performance training camps for the region. The ground will also be a hub for promoting cricket in Kaizuka City and throughout the prefecture.
Kaizuka City Cricket Ground Opening Ceremony Overview
Date: October 4th (Sun)
Venue: Kaizuka Municipal Cricket Field
Address: 1517 Hashimoto, Kaizuka City, Osaka Prefecture
Schedule:
10: 45 Opening
11: 15 – 11: 30 Opening Ceremony
11: 30 – 11: 50 Demonstration by members of the Japan National Squad
12: 00 – 15: 25 Japan Cup Kansai Regional Final / Kaizuka Cup