Super Kings Earn Fourth Japan Premier League Title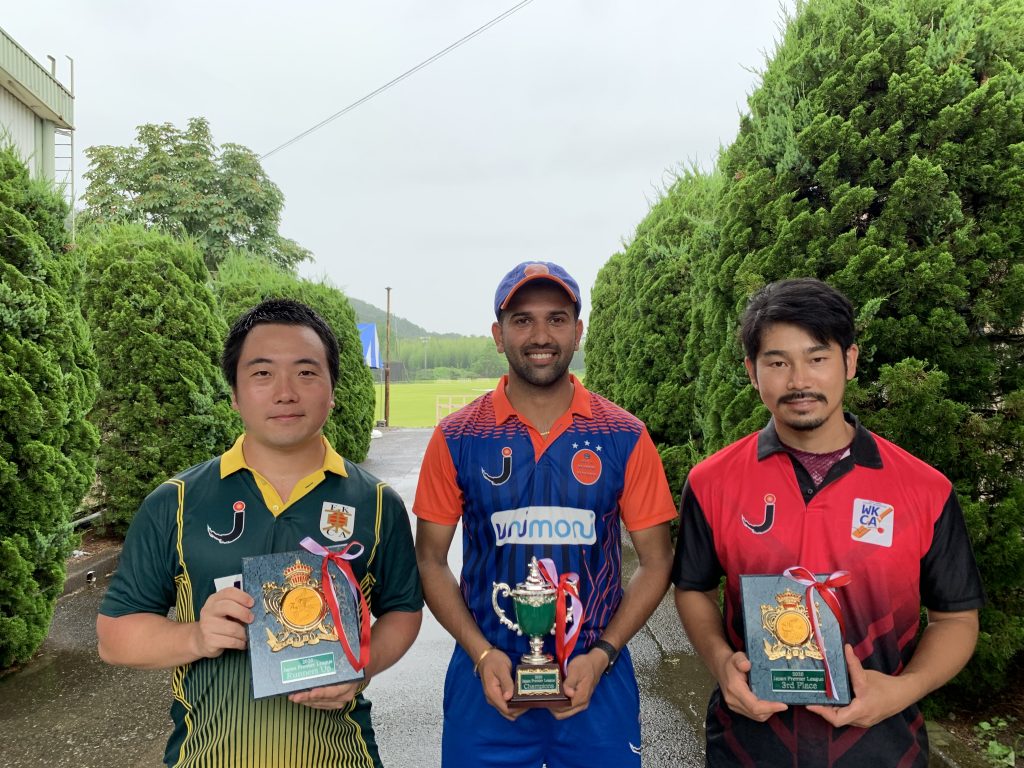 2020-07-26
News & Articles
The 2020 Japan Premier League will be remembered as much for the horrendous weather as the action that took place in the middle. So bad were the July rains that even the reserve day was washed out.
South Kanto Super Kings earned their fourth title courtesy of winning the three matches they were able to play.
Captain Sabaorish Ravichandran, who took home the Most Valuable Player award, said: "We were very motivated after a terrible year in 2019. We were missing some players but everyone pulled together and we are very happy to have the trophy back."
East Kanto Sunrisers, winners in 2019, ended as Runners Up with West Kanto Hurricanes in third place.
Tournament Director Alan Curr said: "It's pretty unlucky to lose almost three full days to rain at this time of year. We catered for the occasional shower by having the reserve day but have been left cursing our luck.
"Despite the rain the players stayed in good spirits and were willing to help out, so we must thank them for their patience and desire to play."
The JCA would also like to thank Rob Newman, who gave up four days to umpire the event, and Agustine Jacob, Masaki Kawashima and Morito Kimura who also gave up their time to stand in games.
Full Standings and Award Winners are below:
Winners: South Kanto Super Kings
Runners Up: East Kanto Sunrisers
Third Place: West Kanto Hurricanes
Most Valuable Player: Sabaorish Ravichandran
Best Batsman: Abhipray Dewan
Best Bowler: Kohei Kubota