Under 19 World Cup Thank You Party Held in Tokyo!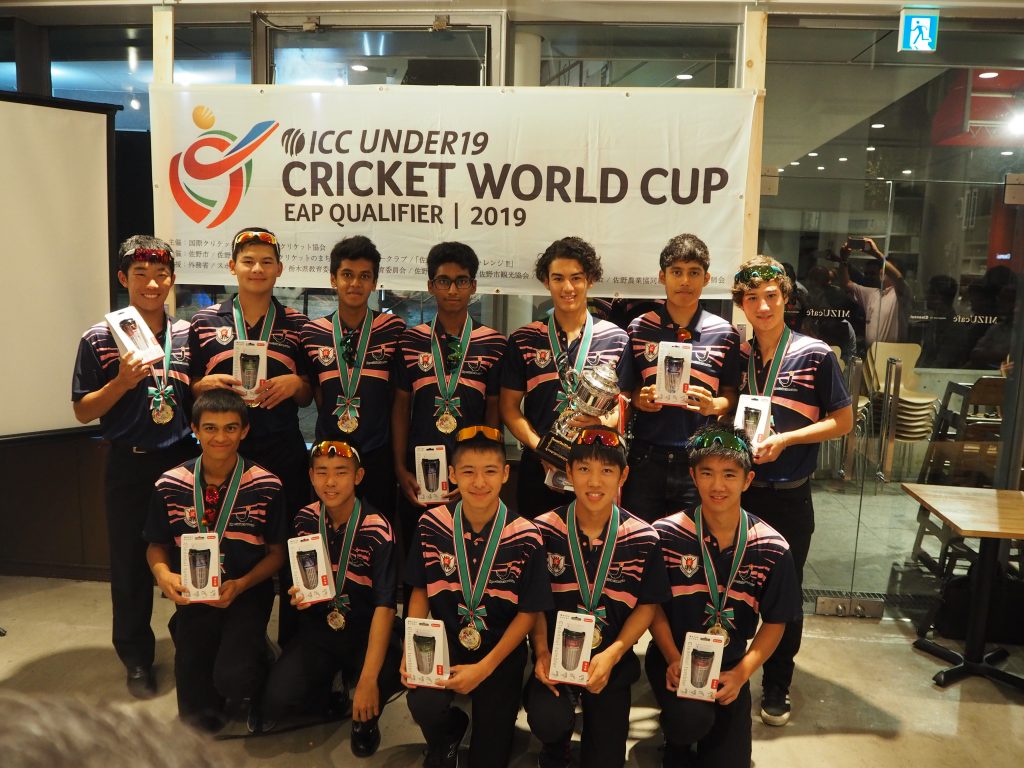 2019-07-26
National Team (Men U19)
The JCA hosted a celebration at MIZU cafe PRODUCED BY Cleansui in Tokyo on Wednesday the 24th of July to mark the achievement of the Under 19 team qualifying for the Under 19 World Cup.
Captain Marcus Thurgate, who was also named Best Batsman and Player of the Tournament at the EAP Qualifier, said "We owe this win to all the people at our clubs, communities and the JCA who supported the team. We will work hard towards the World Cup and would be really grateful to have your continued support", on behalf of the team.
JCA Chairman Anthony Aram said "This is truly an achievement that we wouldn't have thought possible even a year ago. It will be a first but significant step on the world stage for not just the players, but also for the volunteers, supporters, and staff. We are all fully behind the team that will be working towards this great challenge. I look forward to working with you all in "Building a Brighter Future" for Cricket in Japan. Go Japan!".
Newly confirmed partners, Mitsubishi Chemical Corporation and Acrodea, Inc, also congratulated the players who were gifted with Cleansui water purification tumblers. Smith Japan, who had supported the team through the qualifiers also gifted the players with a pair of SMITH sunglasses each.
We would like to publicly acknowledge the contribution of the wider cricket community, especially junior team coaches and managers, in developing cricket in Japan. Without their hard work this landmark moment for Japanese Cricket would never have happened.