Dom McGlinchey – Five Weeks in Japan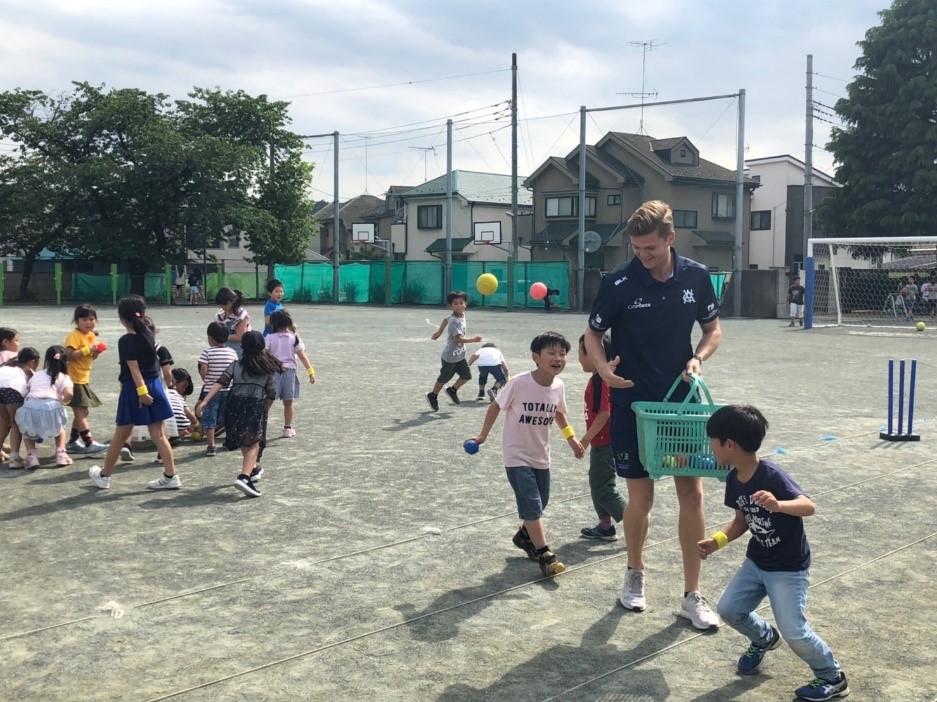 2019-07-01
Other news
Blog
Visitors From Abroad
At the Japan Cricket Association we are fortunate to regularly have guests from abroad working alongside us to help improve cricket in Japan. Over the years we have had people from a range of backgrounds, but especially Australia, England and New Zealand.
In this section of the website you will be able to read about why each person is visiting and what it is they are actually do here. We hope you find it interesting and if you ever have any questions about these placements please feel free to contact us.
—————————————————————————————————————————————
Hi, my name is Dom McGlinchey and I have been fortunate enough to represent Cricket Victoria working alongside the Japan Cricket Association for the past three weeks.
Having been involved in a busy Australian summer of playing, coaching and working in cricket, I took the opportunity to travel to Japan two-weeks prior to starting my placement to explore this amazing country. In the space of twelve busy days I spent time in Tokyo, Kyoto and Osaka, all of which were unique but equally captivating.
Whilst my knowledge of the Japanese language remained very basic, I gained valuable insight into cultural, social and historical context that proved to be extremely beneficial to my time spent working in the country.
Akishima, Tokyo is where my time with the JCA begun. Working closely with Junior Participation Coordinator, Bebe Miyaji our aim was to gain further exposure for the game and increase participation in local schools and clubs. I soon appreciated that the gravel surfaces of a soccer pitch, or baseball diamond also acted as the standard cricket training facility, a stark reminder of the infrastructure we seemingly take for granted in Australia. However, this by no means effected the student's insatiable work ethic or enthusiasm, traits that I'll look to take into my day to day life post Japan.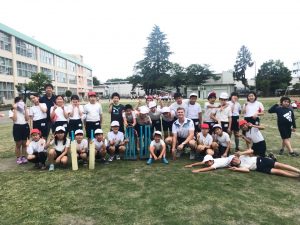 The opportunity to overcome a language barrier and test my communication skills was something I'd been looking forward to for quite some time, and I was not disappointed! Using key words and actions I was able to muster up a few head nods from the students and run some high paced and engaging sessions at schools and junior clubs. I underestimated the impact that body language, eye contact and a smile can have on your ability to deliver a message effectively and create a positive learning environment.
After a week in Akishima it was time to head to the home of Japanese cricket, Sano for the ICC U19 Cricket World Cup EAP Qualifier and further game development. Crickets promotion is noticeable in Sano with signboards, posters, flyers and even a cricket themed Ramen restaurant positioned strategically around the city. My first morning was spent at the JCA office, where I was warmly welcomed and made to feel at home amongst another cricketing fraternity.
With relatively limited staffing the JCA have done an incredible job growing cricket in a baseball obsessed nation of 130 million people, and I believe are now well placed to deliver upon their strategy 'Building a Brighter Future' by 2022.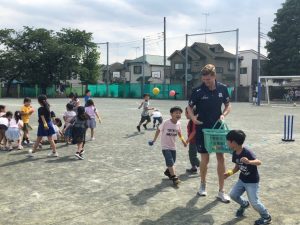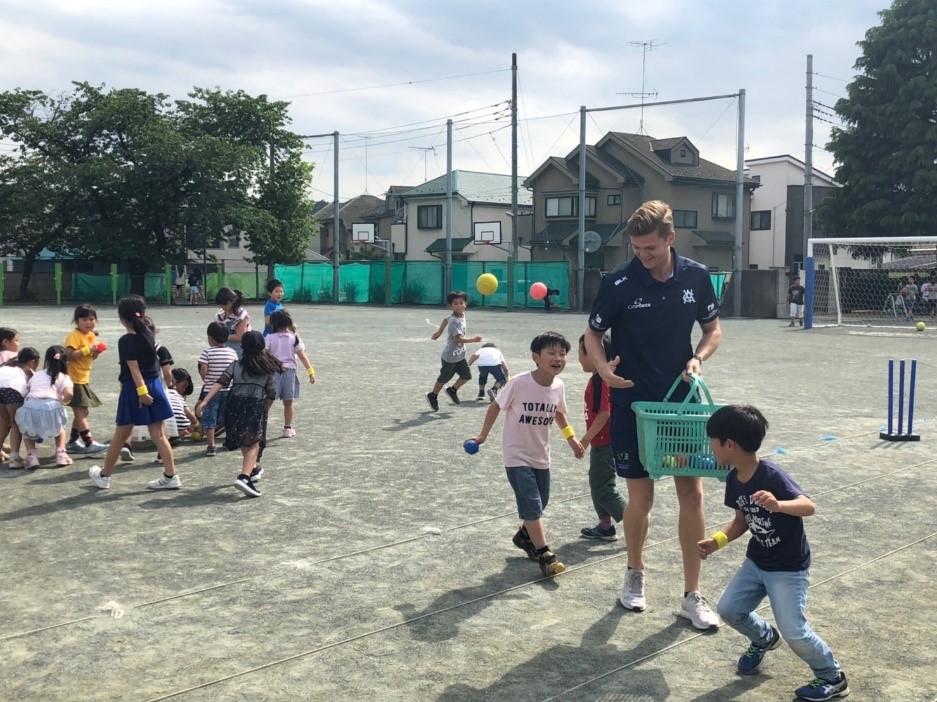 I was also fortunate to be involved in a coaching capacity with the Japan U19 boys' side for an intensive weekend camp, and throughout the duration of the ICC U19 Cricket World Cup EAP Qualifier. Expectations were quite low coming into the tournament with Japan last participating in a World Cup qualifier eight years ago, however that quickly changed. The Japan squad created history going undefeated throughout the tournament, qualifying for the 2020 ICC Under 19 Cricket World Cup in South Africa. An incredible result that's just reward for the players, coaches and JCA staff for all the hard work they've put in over an extended period of time
Although I'd only spent a week with the squad, I couldn't help but feel invested in the team's performance. I found myself riding all of the highs and lows that cricket and team sport can bring, and often using 'us' and 'we' when talking about the days play (talk about jumping on the bandwagon). There's some immense talent within Japanese cricket, and I'm confident the recent results are a sign of the bright future cricket has here. To be a part of such an incredible feat is something that I'll always look back on fondly and will certainly have my Japan supporters' cap on come World Cup time in January!
As the saying goes 'the people behind places, is what makes the place special', and this has certainly been the case in my Japan experience. A big thank you to Naoki and Callie Kurihara for having me in their family home for a week, and to Alan Curr and Dhugal Bhedingfeld their incredible hospitality since I arrived in Japan. I look forward to watching crickets growth from afar and thank Cricket Victoria and the JCA for this unique experience.