JCL Round Six: Wyverns Winning Ways Continue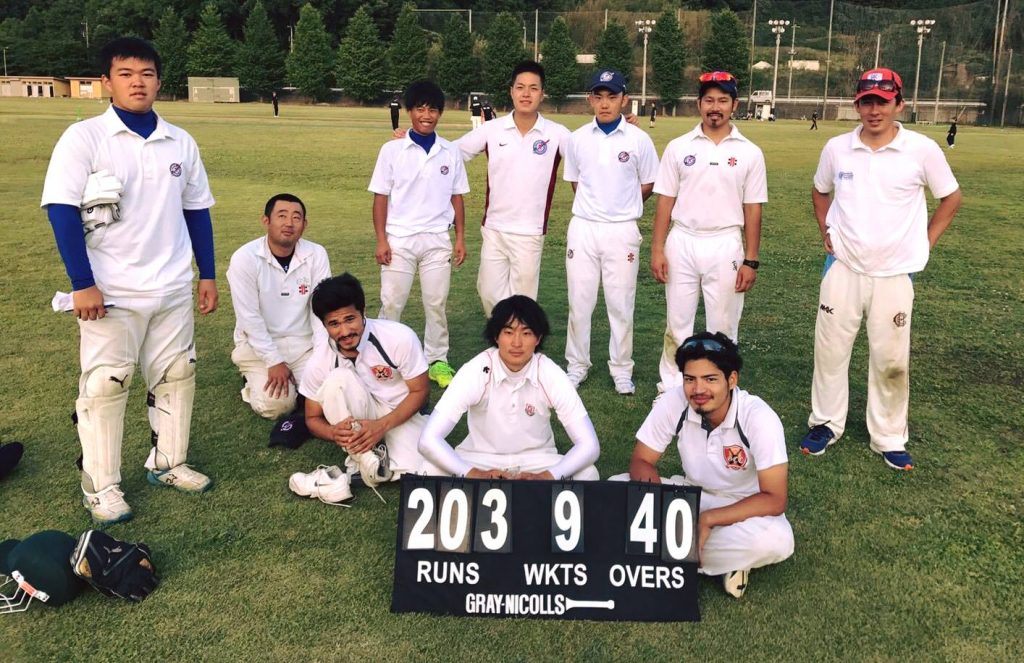 2017-06-26
One Short - Cricket Reports
Wyverns Cricket Club are a team transformed in 2017. Just two wins last season, they have doubled that tally already and look set to pick up several more in their bid for a first ever JCL Title.
They defeated defending Champions MAX CC by 46 runs, a win that was build on contributions throughout their order as they posted 203/9 from their 40 overs. Bebe Miyaji top scored with 49, while Tomoki Ota (34) and Rinsei Sawada (31) also provided impetus as MAX struggled for penetration.
No such problems for Wyverns however, who had an early breakthrough with the very first ball of the second innings. The opening bowlers Oshantha Nanayakkara (3/45) and Shodai Yamada (2/22) shared half the wickets between them as only Amigo Kobayashi (25) showed any ambition. His dismissal led MAX to dig in and eek out 157/9 from their 40 overs to at least deny Wyverns a bonus point.
If drama is what you're after, then Chiba Sharks are certainly the team to watch this season. In the past five rounds every match they have played has come down to a margin no greater than two wickets or two runs, the contest against Paddy Foley's was no different.
Batting first and missing a host of players, the Sharks looked in deep trouble before their final wicket pairing of Aditya  Tallapragada (50) and Krishna Bahtia (27) doubled the score to 149 all out; Raman Tanwars 3/19 doing the bulk of the damage.
In response Paddys looked like a team without a win in their last four matches and six different bowlers picked up wickets for the Sharks. At 123/9 it looked all over, but Hassain Noman (15) and Ashok Kumar (8) dragged the team the rest of the way for a one wicket win.
That result meant that Paddys would move off the foot of the table if Wombats could not better the result against a Tigers side starting to return to form.
Batting first it looked like the Wombats were laying a steady platform as Alex Patmore (50) and Jarrad Shearer put on 84 for the second wicket. The rest of the batting fell away however, as Ashik Chowdury grabbed 3/33 to keep Wombats to 167/9 from their 40.
Wombats may have felt they had enough to defend, but such thoughts were swiftly put to bed as Sabaorish Ravichandran rediscovered the form that made him so feared last year, striking five sixes on his was to a 56-ball 79* which won the game at a canter with seven wickets in hand and 13 overs to spare.
That win for Tigers is their third in succession and pushes them into the play-off places; form that the teams around them will take notice of as the season moves towards the second half.
In a quirk of the scheduling computer the final match of the round, Sano CC vs Alpha Quashers, will actually be played after the completion of Round Seven, so that write up will feature next week.