Japan Cricket League 2017 Preview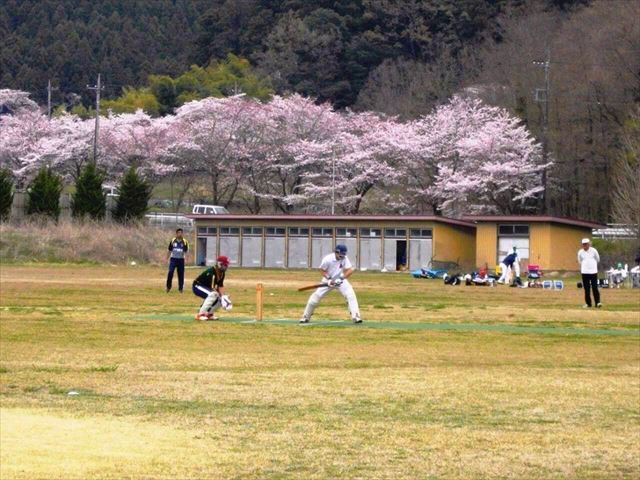 2017-03-25
One Short - Cricket Reports
ブログ
The sun is shining more brightly, the wind is welcoming rather than wintery, and the sakura is ready to blossom. All this can only mean one thing; the cricket season is about to commence.
And what a season it promises to be. After the ups and downs of last year the Japan Cricket League (JCL) was again bombarded with teams wanting to join the competition, so this year it will be even bigger.
Division One will feature eight teams, including the newly joined Alpha Quashers of Yokohama entering for the first time. AQCC also enter a team into Division Two, along with MAX Cricket Club who have shown great initiative in expanding their own player base so they now feature in both divisions.
In the top flight there will be 11 Rounds with each team playing each other once and then teams drawn at random to play an additional four rounds. In the lower league there will be nine rounds this time.
The season will as ever be rounded off with Semi-Finals and a Final where the winner takes home the spoils. As last year One Short will bring you a report of each round in Division One and cast occasional glances at Division Two in order to pick out any performances of note.
Now, to help pass the time for the next week, and in a purely subjective manner, a little preview of Division One along with predicted finishes follows.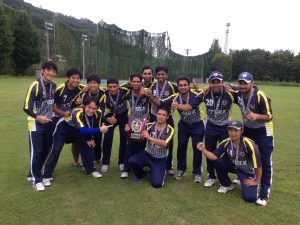 MAX Cricket Club
After back-to-back premierships Max are not resting on their laurels, adding a Division Two team to their set up. The batting remains the strongest in the league with an enviable amount of firepower in their line up. Masaomi Kobayashi and Vinay Iyer hold innings together while Hanif Khan, Supun Navarathna and Makoto Taniyama can take the game apart in no time.
If Taniyama can bowl to his potential and take 20 wickets, do not be surprised to see MAX completing a hat-trick of titles. Their challenge will be early wickets with the new ball, but whatever happens expect the Tokyo club to be right in the hunt.

Predicted finish: 1st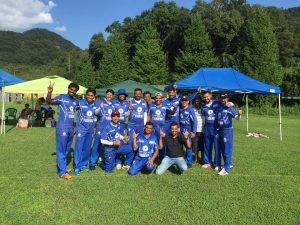 Tigers Cricket Club
The surprise package last year, Ragesh Nair has marshalled his team into a tight unit and formed an impressive opening attack with Joe George last year. Reaching the final last year was an impressive feat and Sabaorish Ravichandran is their trump card with bat and ball. Tigers will look to him to fire again if they are to challenge for the title in just their third JCL season.

Predicted finish: 5th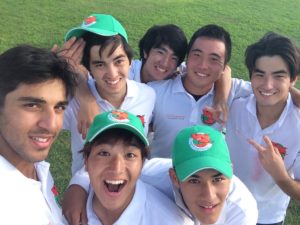 Chiba Sharks Cricket Club
Forever the bridesmaids, can this finally be their year? The Sharks have fallen at the Semi-Final stage in each of the last three seasons and having been runaway league winners they will be desperate to finally come out on top.
The loss of the experienced Prashant Kale and Paul Grant on the surface looks to be a big  blow and they will rely heavily on Dhugal Bedingfield for runs, but Sharks have more depth than most and an abundance of young talent to call on. Are the young guns such as Matsumura, Siddique and Thurgate ready to step up to fill the void? Can Tsuyoshi Takada return from his spell in Australia and be the best spinner in the land? Big questions but it could be the time for promise to yield results.

Predicted finish: 2nd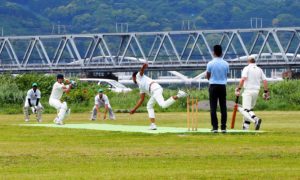 Tokyo Wombats Cricket Club
The Wombats came out of the blocks like team possessed in 2016, but were unable to sustain their form in the long run. Can Patmore repeat his run fest of last year? He will need to if the Wombats are going to return to their halcyon days of a few years back.
The hard hitting Bracefield was a handy inclusion last year but it's wickets that the Wombats desperately need. If Yusry Mohideen and Rony Taluqdar can consistently fire, Wombats are still going to cause problems and feature at the pointy end come crunch time.

Predicted finish: 3rd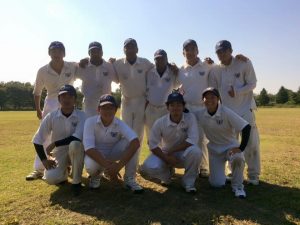 Sano Cricket Club
It's been a quiet couple of years for the once unbeatable Sano. A flood of players have departed but there is still more than enough talent leftover to beat any team in the league on the right day. Sano will again embrace a spin-to-win policy with Prabath Sankalpa, Munir Ahmed and the dangerous Raj Kumar sure to feature in the wickets. 14 year old prodigy Kazumasa Takahashi looks set to take the new ball while Rashid Rana and Chatutha Aravinda will be looked to for the runs.

Predicted finish: 6th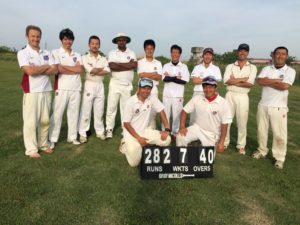 Wyverns Cricket Club
A rebuild is in progress at the Wyverns camp with youth being injected into the 1st XI. The signing of Wataru Miyauchi from Uenomiya has been quite the coup and he joins national players Ken Okoshi, Shodai Yamada Raheel Kano and Tomoki Ota as the future of the club.
Consistency will be the concern for Wyverns after some nasty collapses last season. Ota needs another big season with the bat if Wyverns are to prove a point, while if Bebe Miyaji spends more time in the middle he could be the difference between a season of struggle or one of sweet success.

Predicted finish: 7th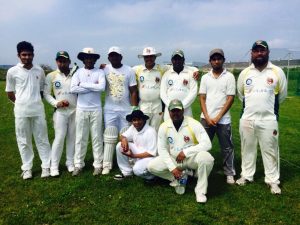 Paddy Foleys Cricket Club
There can be no doubt that the 2016 season in Division One for Paddy's was akin to some of the mornings after experienced by those who once frequented the now defunct Irish Pub after which they are named. Not a single win, and not much to celebrate either, there needs to be a miraculous turnaround if things are to improve.
Paddys are prone to showing flashes of brilliance, but developing consistency and discipline is a work in progress. Captain Kamran Syed will stand up as leader once again, and on him much will rest. Expect Paddys to surprise some teams this year and pick up some points, but a finals place appears beyond them at this stage.

Predicted finish: 8th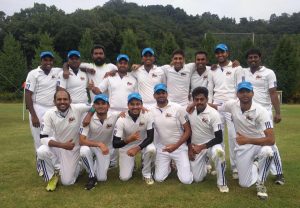 Alpha Quashers Yokohama
The new kids on the block, AQCC earnt the right to respect after finishing as runners up in the Japan Cup last season, losing a tight final against the imperious Tochigi CC. Several years of waiting has finally given them a chance in the big leagues and they will be desperate to make the most of it.
However the JCL is no T20 slapdash, and while their natural talent will take them so far, especially their seam attack of Mohan Govindasamy and Vasanthan Jayakumar, posting a big score will be the main challenge. Despite all that, here at One Short we are expecting big things, and a Semi-Final berth is very possible.
Predicted finish: 4th