チェルシーのブログ:サモアから戻りました!(英文)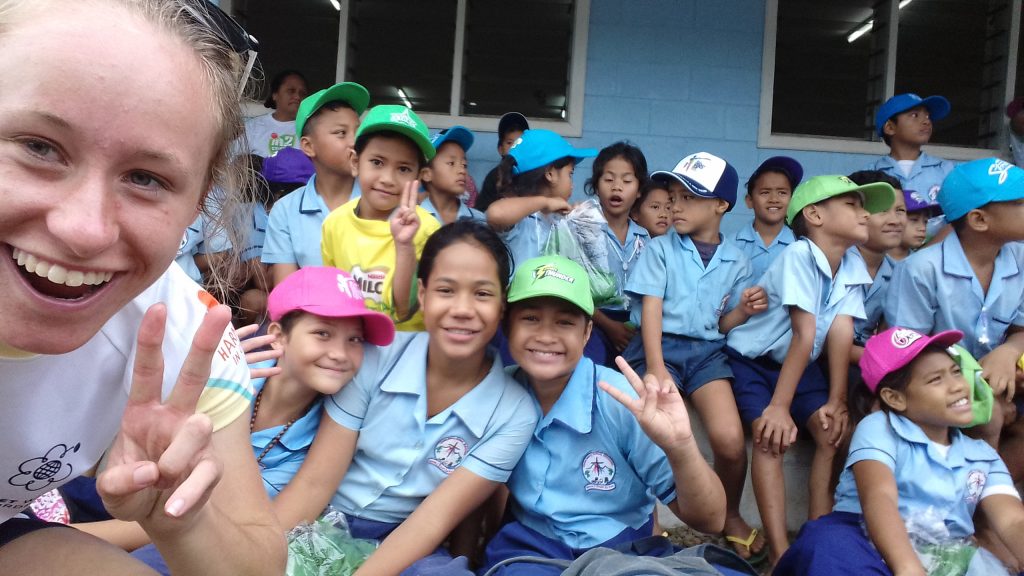 2016-07-25
ブログ
海外からのクリケット関係者をお迎えして

Monday 25th July, 2016
Time flies when you're having fun!
The past 10 days I have spent playing loads of cricket, netball, kilikiti (traditional Samoan cricket), drinking coconuts, helping with school clinics, jumping in water holes and simply soaking up the sun in Samoa.
Had an awesome time playing for CWOB in the ICC EAP World Cup Qualifier, we managed to win a few games (including our two against Japan!!) and more importantly made lots of friends!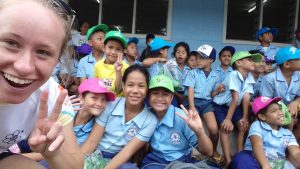 One highlight from the trip would have been the school visit, the smiles on the kids' faces and the enjoyment they got from learning cricket and receiving small gifts was absolutely priceless!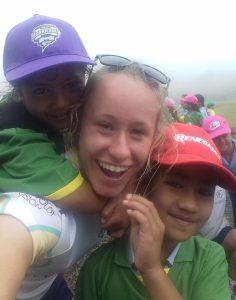 Thanks to Ken Jacobs and Clare Cannon especially for allowing me this opportunity! To Mikayla, Bryce, Lewis, all the CWOB family, Yukiko Thurgate and the rest of the Japanese Women's team thanks for looking after me.
Safe to say… The real winner is… WOMEN'S CRICKET!
Wednesday 13th July, 2016
Wow, what a hectic week it's been! I spent my time staying in a traditional Japanese homestay in Akishima, Tokyo which was an awesome experience. Each day was jammed packed with new exciting adventures, including running and planning a Bhukatsu (after school) program, multiple school visits and plenty of new and "interesting" foods for me to try!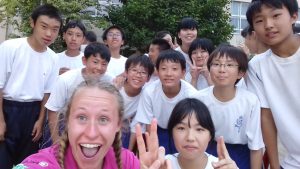 One of the greatest things I got to try was flowing somen – a Summer Japanese tradition where, with chop sticks, you catch thin noodles, cherries, tomatoes (or anything else which is coming down) running in water down a bamboo pipe. So much FUN!
Thanks to the Morita family for taking such good care of me and allowing me to immerse myself in the Japanese culture.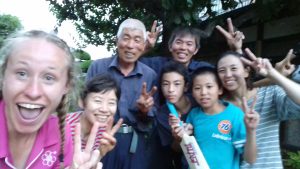 Now I head off (along with the Japanese team) to Samoa to take part in the ICC East Asia Pacific World Cup Qualifier with Cricket Without Borders. I'll be playing against Japan – so watch this space to hear all the news from there!
Monday 4th July, 2016
This is Chelsea Moscript's first post about her internship with the Japan Cricket Association.
Konnichiwa from Sano, Japan!
I've been lucky enough to be given an opportunity of a lifetime to have an internship with the Japan Cricket Association, thanks in particular to the help and funding of the Australia – Japan Foundation, along with Cricket Without Borders and JCA for making this opportunity possible. For those who know me, know writing isn't one of my strongest points but hey following with the "CWOB way" I'm going to "be bold" and give it a shot anyway!
Here's a bit of an update of my journey so far..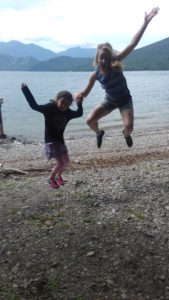 I arrived here safely Friday morning after my flight was delayed for 1 hour in Melbourne. I didn't get much sleep on the plane (plenty of movies were watched of course) as the excitement loomed of what could be coming in the next six weeks! After arriving in Narita, I was greeted at the airport by Naoki Kurihara and his daughter Marina where we embarked on a road trip to the cricket capital of Japan – Sano (two hours north of Tokyo). Once back in Sano we grabbed a quick bite to eat at the Cricket Restaurant (BEST RAMEN AND GYOZA EVER) and then it was straight into it with my first school visit at Ishuzka.
Day two was a rest day so I did some touristy things of course! Naoki took me to Nikko – which was absolutely stunning! Temples, waterfalls, rivers and bridges were all amongst the sights to be seen. So much jam packed into a rest day – rest is probably not the word I should have used for it – totally worth it though!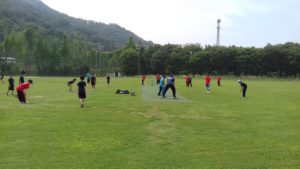 Yesterday proved to be a challenging but very rewarding experience in itself in particularly hot weather, the day began with the Sano Cricket Blast where I helped run a skill zone and then followed by the Under 15 Club training.
The Kurihara's (Naoki, Callie, Tomoki and Marina) have been so accommodating for me thus far, introducing me to some delicious Japanese food (ramen, gyoza, yoghurt drink, bento box – the list could go on for days!), taking to me to cool places, being fun to play with and simply opening up their home for me to stay there. They really have taken me in to be a part of their family which I am truly grateful for.
Having a blast so far, looking forward to the challenges and opportunities ahead!
That's all from me for now – until next time!
Chelsea Moscript
Australia-Japan Foundation
The Cricket Without Borders Exchange Program is supported by the Australian Government through the Australia-Japan Foundation of the Department of Foreign Affairs and Trade.