JCL Round Six Report: Quashers Maintain Title Challenge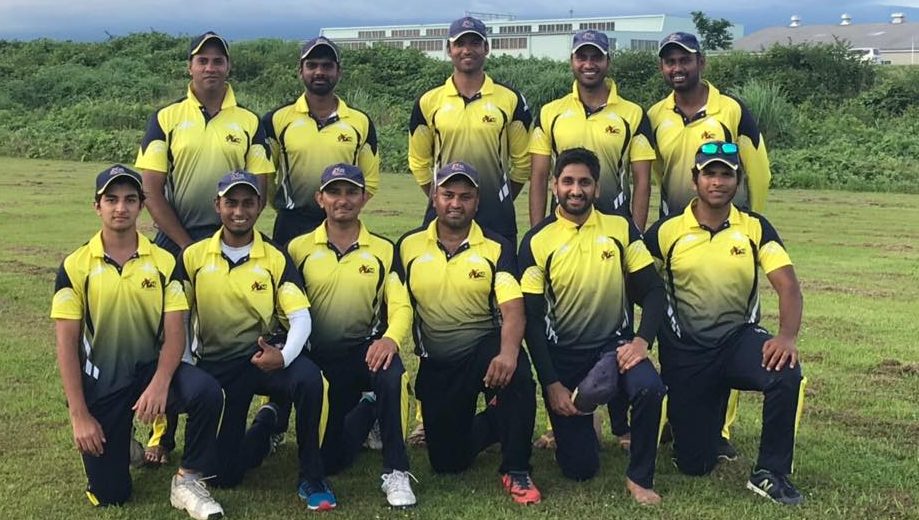 2019-07-02
One Short - Cricket Reports
In just their third JCL season the Alpha Quashers are proving they are a club here to stay, having not tasted defeat since the opening weekend.
A side that is built mainly on it's bowling attack, with three of their players in the top six wicket-takers so far this season, but in Rohit Kesari they have now added some steel to their batting. 
Their bowlers once again put them in a good position in Round Six as they took on Men in Blue. Raman Tanwar (3/23) took out the top order before the Quashers spinners took over. 
At 51/5 it was looking like a quick game but Sarfraz Petkar counter-punched with 49-ball 73 to lift MIB to 193 all out to give themselves a chance. 
Kesari snuffed out that whiff however, his 87* the highest Quashers score of the season and he combined well with Vasanthan Jayakumar (55) to double the team total of half centuries this season in a partnership worth 127 that all but won the match for their side. 
The Quashers coasted home to win by six wickets and lift themselves to a secure-looking second in the table, with a gap opening to the teams below. 
The reason for that gap was a stunning battle between the Sharks and the Tigers which came down to the final over. Muneeb Siddique impacted the game at key moments, finishing with 3/48, including Sabaorish Ravichandran, which helped restrict their opponents to 173/8 after 40 overs. 
A special mention to U15 starlet Yugandhar Retharekar whose off-spin claimed 1/7 from eight overs as nobody could get him away. 
Tigers were not going to give in easily and grabbed the key wicket of Sharks skipper Dhugal Bedingfield for just three, but Davian Johnson (53) and Tsuyoshi Takada (54) proved harder to dislodge.
Their partnership of 80 in 17 overs looked to have taken Sharks to a comfortable win only for Tigers to roar back into it with six wickets for just 23 runs as 139/3 turned into 162/9, Ravichandran (2/16) in particular giving nothing away. 
It was left to Siddique to make the key intervention however, his 10* dragging Sharks over the line with just two balls and a single wicket remaining which keeps their semi-final hopes alive and brings them level on points with the Tigers. 
MAX CC remain in the driving seat after a hard fought win over a fast improving Wombats. Kazumasa Takahashi and Makoto Taniyama (both 44) provided the platform with the bat, before both getting run out, as MAX reached 188 all out in 39 overs. Dan Mee chipped in for the Wombats again with 3/31. 
Taniyama then spun his way to 3/34 to complete a solid all-round performance to dismiss Wombats for 155 in 36.1 overs, Vignesh Bandi top scoring with 29. A win by 33 runs keeps MAX top by virtue of net run rate over the Quashers, who they face in Round Seven. 
The match between Wyverns and Tokyo Falcons ended prematurely as the rain came down, but not before a career best 97 from Wataru Miyauchi. That innings ended when he became one of three victims for Kuldeep Bisht, missing a straight one as he looked for the boundary to bring up that much sought after century.
The innings does move him second in the run-scorers list for the season and had Wyverns well placed at 247/6 after 37 overs before the rain arrived and gave Falcons their first points of the season.