Event Calendar

ICC World T20 EAP Qualifier (Group B)
Venue: Friendship Oval, Cavite, Philippines
2018/12/01 @ 9:30 am

-

2018/12/07 @ 5:30 pm
Event Navigation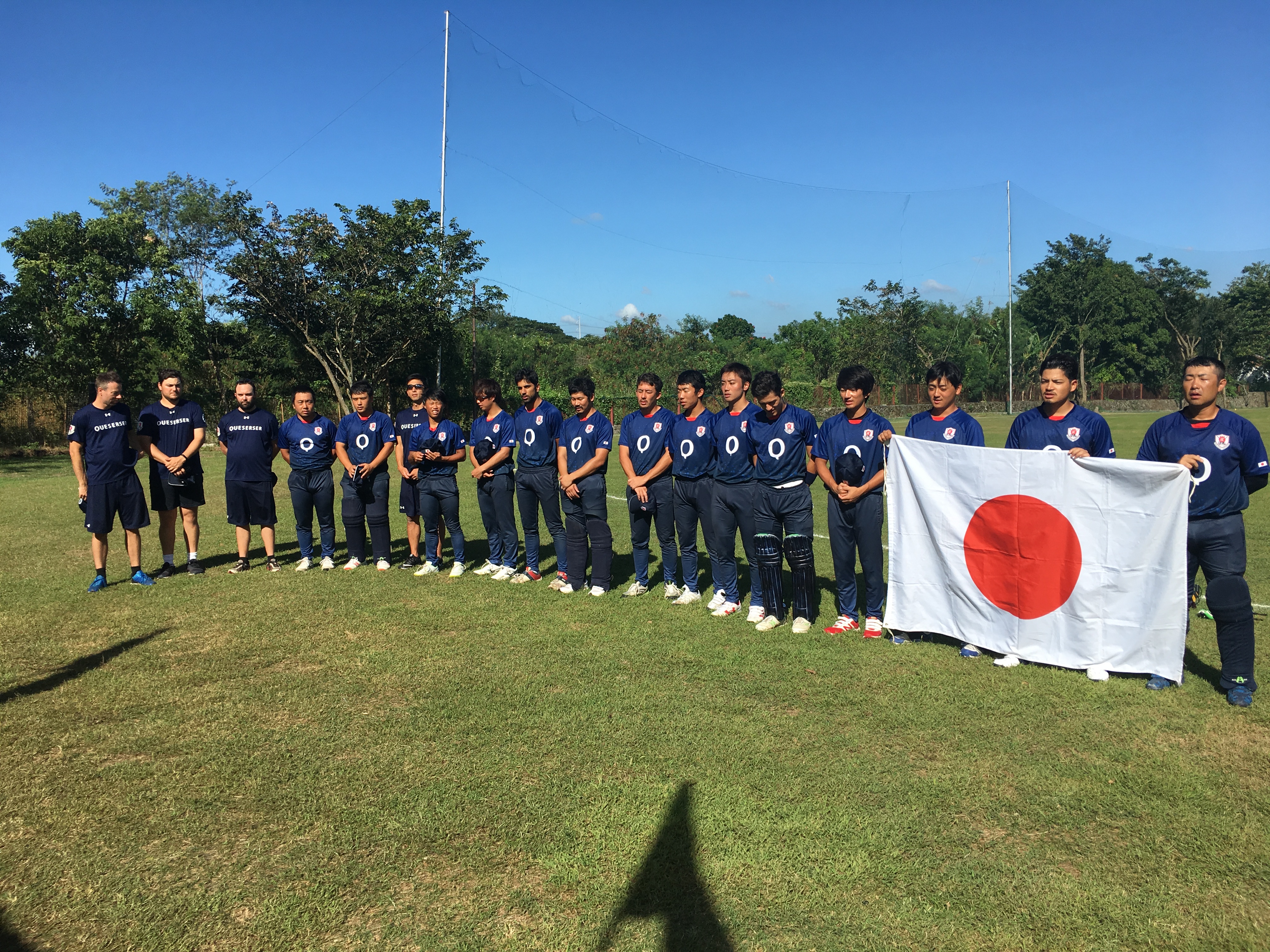 In December 2018 the Japan Men team, coached by Steve Zayler of Cricket Victoria and Dhugal Bedingfield from the Japan Cricket Association, travelled to The Philippines for the Sub-Regional T20 World Cup Qualifier.
The young side was captained by Masaomi Kobayashi and started the tournament very well, defeating all three other teams involved (Philippines, Indonesia and South Korea) and being top of the table at the halfway stage. Unfortunately that form disappeared and Japan would eventually finish third, with the Philippines ending as the Champions.
Arata Ueda made his debut in the tournament and the full squad list can be seen by clicking here, while a full list of results can be found on ESPN Cricinfo.
ICC World T20 EAP Qualifier (Group B)
Schedule
| Date | Time | Time (Japan) | Fixture |
| --- | --- | --- | --- |
| December 1, Saturday | 09:15 – 12:15 | 10:15 – 13:15 | Japan vs Indonesia |
| | 13:30 – 16:30 | 14:30 – 17:30 | South Korea vs Philippines |
| December 2, Sunday | 09:30 – 12:30 | 10:30 – 13:30 | Indonesia vs South Korea |
| | 13:30 – 16:30 | 14:30 – 17:30 | Japan vs Philippines |
| December 3, Monday | 09:30 – 12:30 | 10:30 – 13:30 | Indonesia vs Philippines |
| | 13:30 – 16:30 | 14:30 – 17:30 | Japan vs South Korea |
| December 5, Wednesday | 09:30 – 12:30 | 10:30 – 13:30 | Philippines vs South Korea |
| | 13:30 – 16:30 | 14:30 – 17:30 | Indonesia vs Japan |
| December 6, Thursday | 09:30 – 12:30 | 10:30 – 13:30 | Philippines vs Japan |
| | 13:30 – 16:30 | 14:30 – 17:30 | South Korea vs Indonesia |
| December 7, Friday | 09:30 – 12:30 | 10:30 – 13:30 | South Korea vs Japan |
| | 13:30 – 16:30 | 14:30 – 17:30 | Philippines vs Indonesia |