Event Calendar

2017 East Asia Cup (Women)
Venue: Hong Kong
2017/09/21 @ 8:00 am

-

2017/09/24 @ 5:00 pm
Event Navigation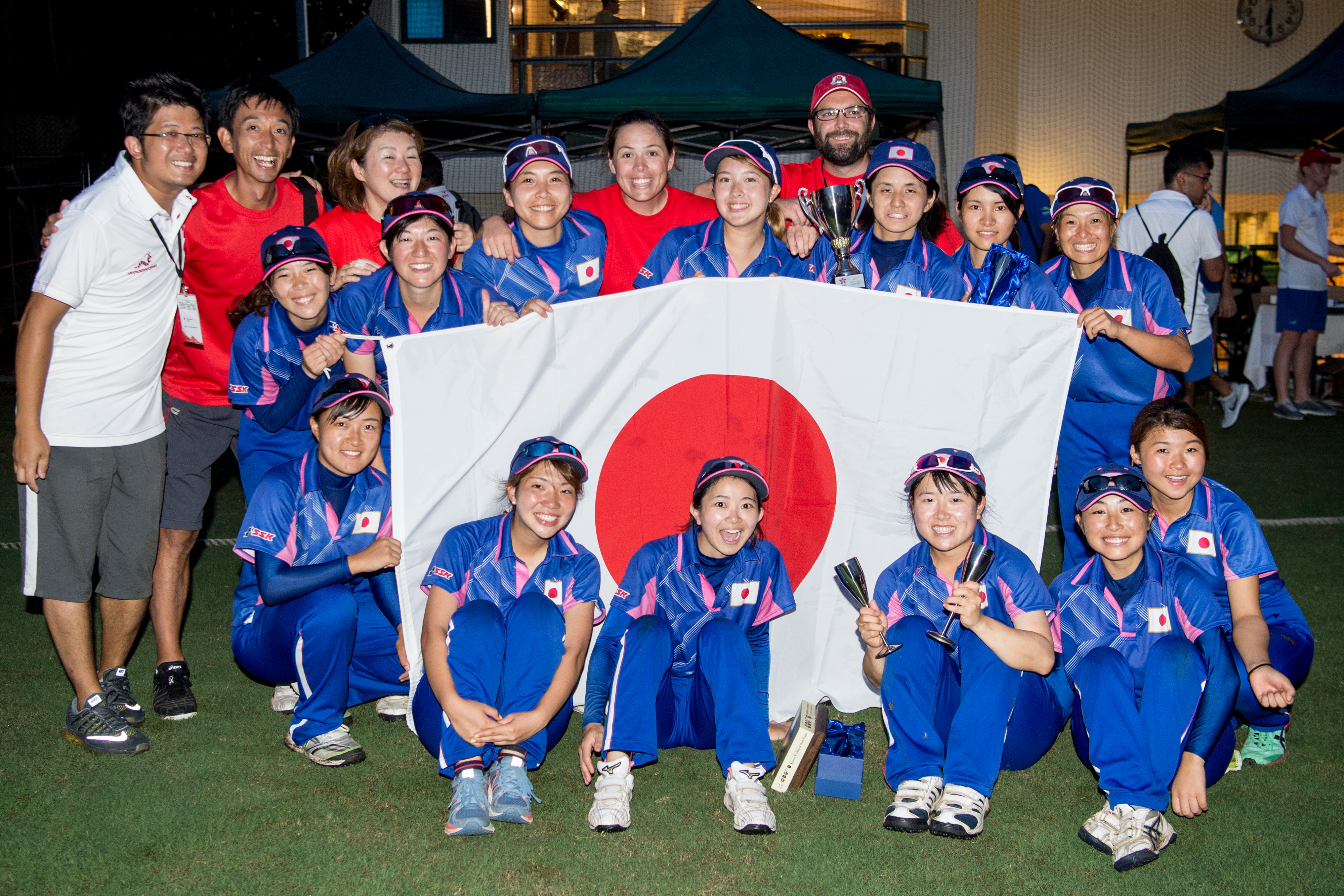 2017 Women's East Asia Cup
In September 2017 Japan travelled to Hong Kong for the second edition of the Women's East Asia Cup. They were coached by Natalie Schilov and captained by Mai Yanagida on a tour where three players travelled overseas with the team for the first time.
Japan recorded victories over China and South Korea to qualify for their first ever East Asia Cup Final, but Hong Kong proved too good in the end. Mai Yanagida finished as player of the tournament while Etsuko Kobayashi won the award for best bowler.
The full team that travelled to Hong Kong can be seen by clicking here, and all the results can be found on ESPN Cricinfo.
Schedule


Date
Time
East Asia Cup
Venue
Sep. 21 Thurs
10:30 – 13:30
Match 1: Japan vs Korea
Hong Kong CC
13:30 – 14:00
Lunch
14:00 – 17:00
Match 2: China vs Hong Kong
Hong Kong CC
Sep. 22 Fri
10:30 – 13:30
Match 3: China vs Japan
Kowloon CC
13:30 – 14:00
Lunch
14:00 – 17:00
Match 4: Korea vs Hong Kong
Kowloon CC
Sep. 23 Sat
10:30 – 13:30
Match 5: Hong Kong vs Japan
Mission Road
13:30 – 14:00
Lunch
14:00 – 17:00
Match 6: China vs Korea
Mission Road
Sep. 24 Sun
13:30 – 15:30
Match 7: 3rd Place Playoff, CHI v KOR
Kowloon CC
15:30 – 16:00
Lunch
16:00 – 19:00
Match 8: Final, HK v JPN
Kowloon CC

Host
Cricket Hong Kong