Event Calendar

East Asia Cup 2019 (Women)
Venue: Incheon
2019/09/19 @ 10:00 am

-

2019/09/22 @ 5:00 pm
Event Navigation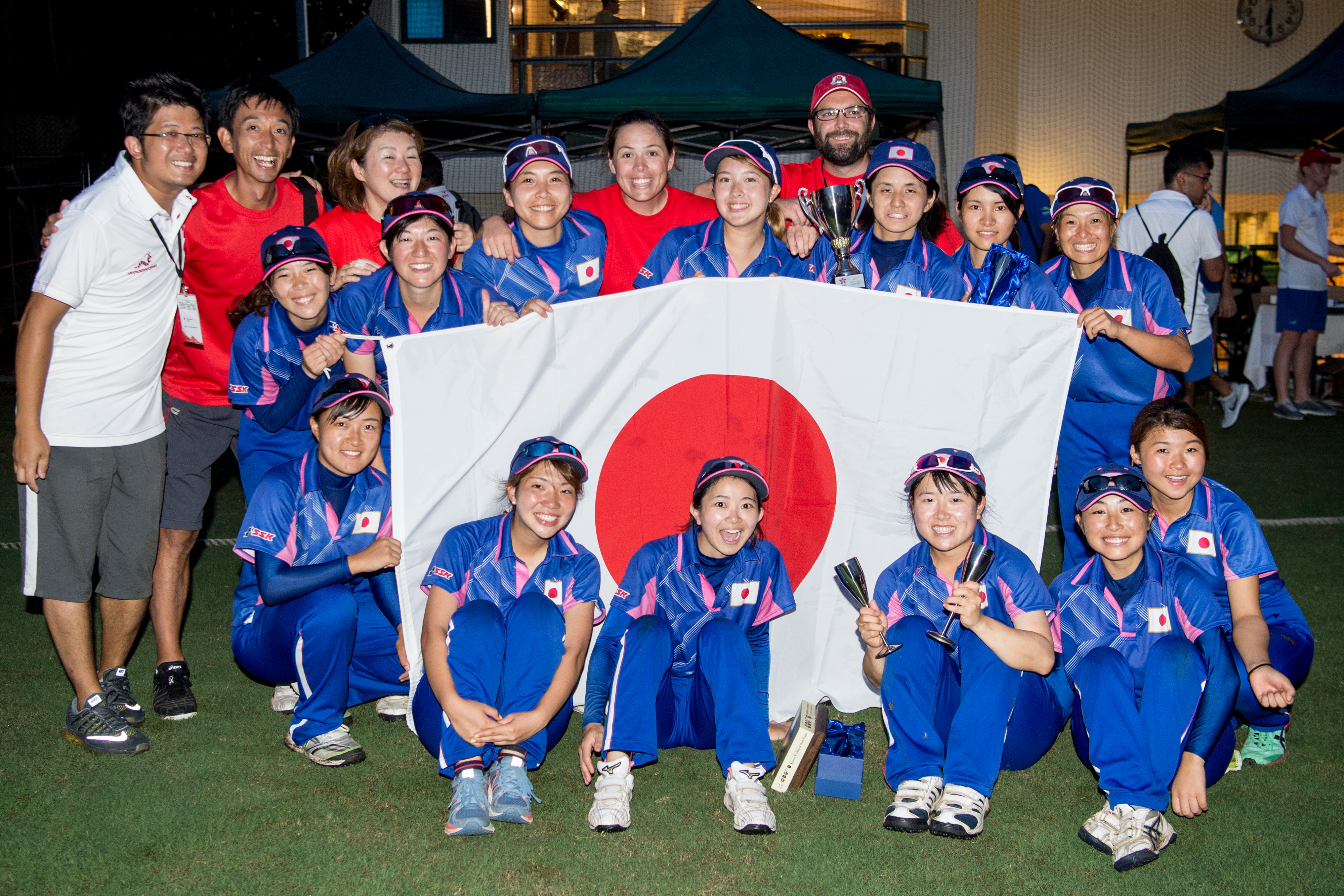 In September 2019 the third edition of the Women's East Asia Cup took place in South Korea between China, Hong Kong and Japan, as well as the hosts.
The squad of 14 was coached by Dean Russ of Cricket Victoria and captained by Mai Yanagida. Although Japan finished third, the team did record their first ever win over Hong Kong and finished the tournament with a record of two wins and two losses.
The full travelling squad can be found by clicking here, and all results can be seen on ESPN Cricinfo.
Schedule


| Date | Time | East Asia Cup | Venue |
| --- | --- | --- | --- |
| Sep. 19 Thurs | 09:30 – 12:30 | Match 1: Japan vs Korea | Yeonhui Cricket Ground |
| | 12:30 – 13:30 | Lunch | |
| | 14:00 – 17:00 | Match 2: China vs Hong Kong | Yeonhui Cricket Ground |
| Sep. 20 Fri | 09:30 – 12:30 | Match 3: Hong Kong vs Japan | Yeonhui Cricket Ground |
| | 12:30 – 13:30 | Lunch | |
| | 14:00 – 17:00 | Match 4: Korea vs China | Yeonhui Cricket Ground |
| Sep. 21 Sat | 09:30 – 12:30 | Match 5: Hong Kong vs Korea | Yeonhui Cricket Ground |
| | 12:30 – 13:30 | Lunch | |
| | 14:00 – 17:00 | Match 6: China vs Japan |  Yeonhui Cricket Ground |
| Sep. 22 Sun | 09:30 – 12:30 | Match 7: Final | Yeonhui Cricket Ground |
| | 12:30 – 13:30 | Lunch | |
| | 14:00 – 17:00 | Match 8: 3rd Place Playoff | Yeonhui Cricket Ground |

Host
Korea Cricket Association