Event Calendar

2018 Men's East Asia Cup
Venue: Hong Kong
2018/09/13 @ 9:30 am

-

2018/09/16 @ 4:30 pm
Event Navigation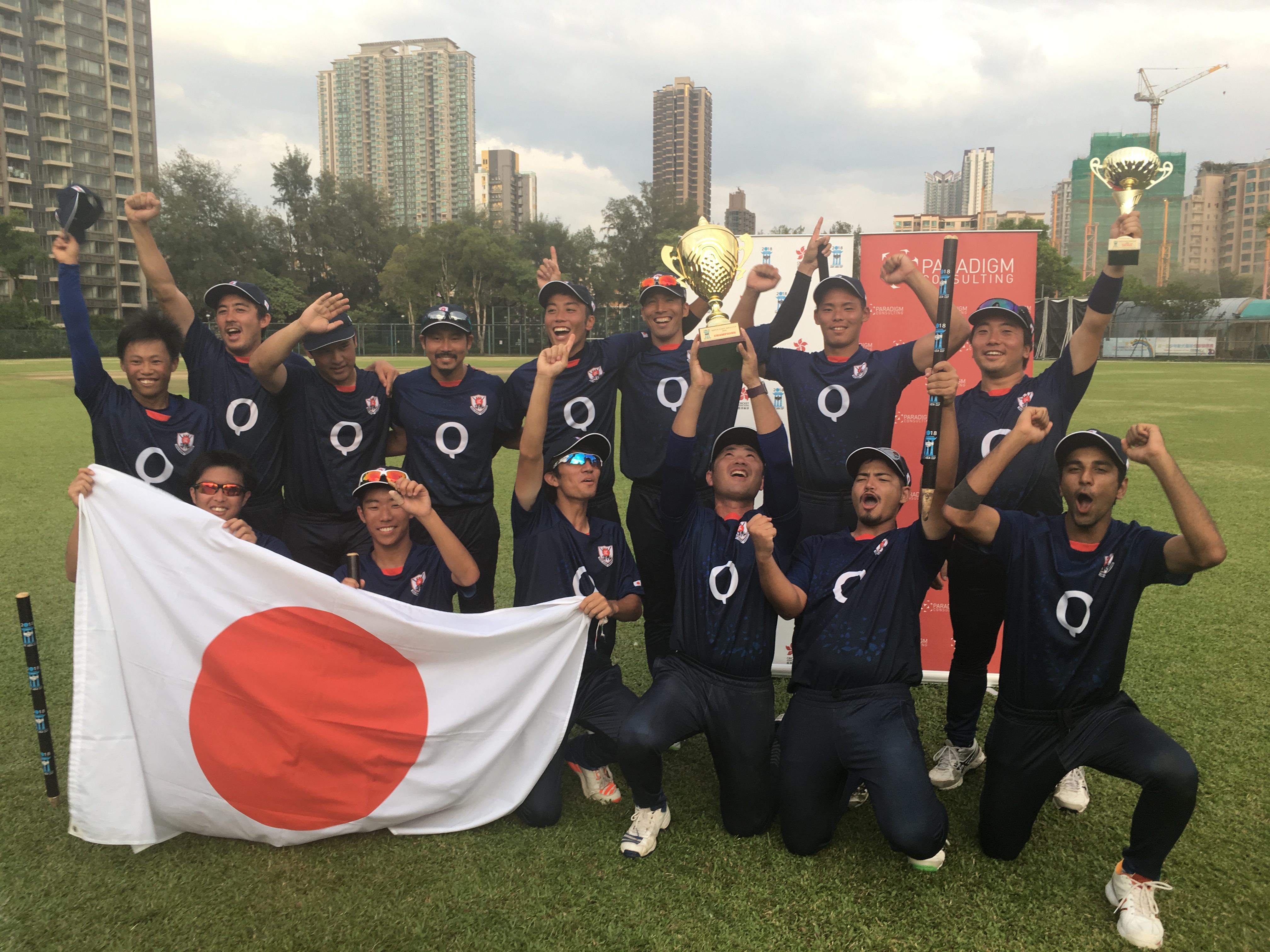 In September 2018 Japan Men travelled to Hong Kong for the second edition of the Men's East Asia Cup. After being Runners Up in the first event two years earlier the team, co-coached by Dhugal Bedingfield of the JCA and Steve Zayler of Cricket Victoria, were extremely motivated.
The team, captained by Masaomi Kobayashi, included Kazumasa Takahashi who, at 15 years and one day old, became Japan's youngest ever representative when he played against the Hong Kong Dragons. The group was also significant as Shogo Kimura, the former Baseball professional, made his debut in the tournament.
Japan played excellent cricket throughout the tournament winning all of their matches as Makoto Taniyama excelled with bat and ball to finish as second highest run scorer and fourth leading wicket-taker. The full list of players can be found by clicking here while all results are available on ESPN Cricinfo.
2018 Men's East Asia Cup Schedule:
| Date | Time | East Asia Cup | Venue |
| --- | --- | --- | --- |
| Sep. 13 Thurs | 09:30 – 12:30 | Match 1: China vs Korea | Mission Road |
| | 12:30 – 13:30 | Lunch | |
| | 13:30 – 16:30 | Match 2: Japan vs Hong Kong Dragons | Mission Road |
| Sep. 14 Fri | 09:30 – 12:30 | Match 3: Korea vs Japan | Hong Kong CC |
| | 12:30 – 13:30 | Lunch | |
| | 13:30 – 16:30 | Match 4: Hong Kong Dragons vs China | Hong Kong CC |
| Sep. 15 Sat | 09:30 – 12:30 | Match 5: Japan vs China | Mission Road |
| | 12:30 – 13:30 | Lunch | |
| | 13:30 – 16:30 | Match 6: Hong Kong Dragons vs Korea | Mission Road |
| Sep. 16 Sun | 09:30 – 12:30 | 3rd Pace Playoff | Kowloon CC |
| | 12:30 – 13:30 | Lunch | |
| | 13:30 – 16:30 | Final | Kowloon CC |
| | 16:45 – 17:15 | Closing Ceremony | |
| | | | |