Event Calendar

2014 Asian Games – Incheon (Olympic Tournament)
Venue: Yeonhui Cricket Ground
Event Navigation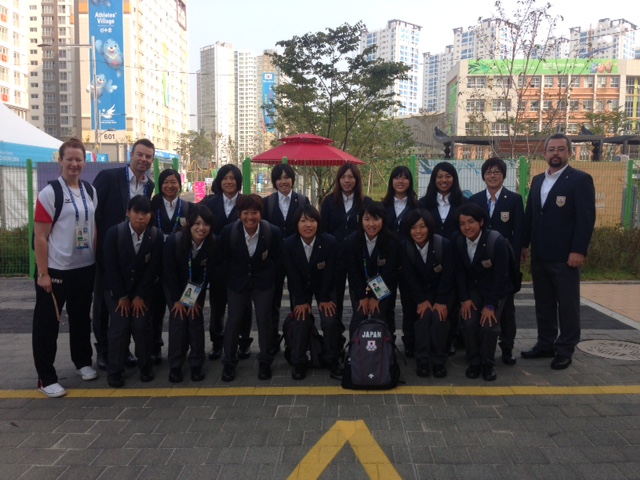 In September 2014 the Japan Women's Team took part in the 2014 Asian Games in Incheon, Korea. As in 2010, the tournament was held in the Twenty20 format.
Japan were seeded courtesy of a third placed finish in 2010, which meant avoiding the group stage and going straight into a quarter final. The team, coached by Dhugal Bedingfield lost the knockout match against China.
A full list of players selected can be seen by clicking here and the tournament homepage can be found by clicking here.
The summary of the results is below:
Asian Games: 20th – 26th September 2014
23rd September:
Japan: 71/7 (20 Overs)
China: 72/3 (18.4 Overs)