Event Calendar

2012 Singapore Cricket Association Women's Challenge
Venue: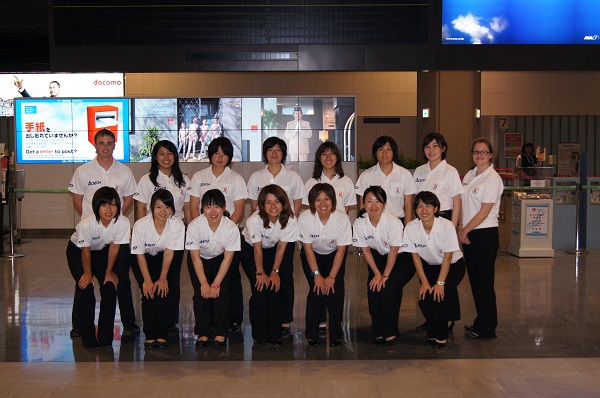 Following the success in Vanuatu, Japan were invited to take part in the Singapore Cricket Association's Twenty20 Challenge tournament in July.
Along with the hosts and Japan, Thailand and 'Cricket Without Borders' also competed.
The Japan team finished top of the group with three wins and one match abandoned due to rain, but lost a tight final against Thailand.
The homepage for the tournament can be found here (including all individual scorecards) and the travelling squad here.
SCA Women's Challenge: 3rd – 5th July 2012
3rd July:
Thailand: 87/10 (18 Overs)
Japan: 88/9 (19.1 Overs)
Japan win by 1 wicket
4th July:
Japan: 134/1 (20 Overs)
Singapore: 74/4 (20 Overs)
Japan win by 60 runs
5th July:
Japan: 64/4 (9 Overs)
Cricket Without Borders: 63/4 (10 Overs)
Japan win by 1 run
5th July – Final:
Japan: 69/5 (15 Overs)
Thailand: 72/6 (11.4 Overs)
Thailand win by 4 wickets