Event Calendar

2012 ICC Women's World Cup Qualifying Series
Venue: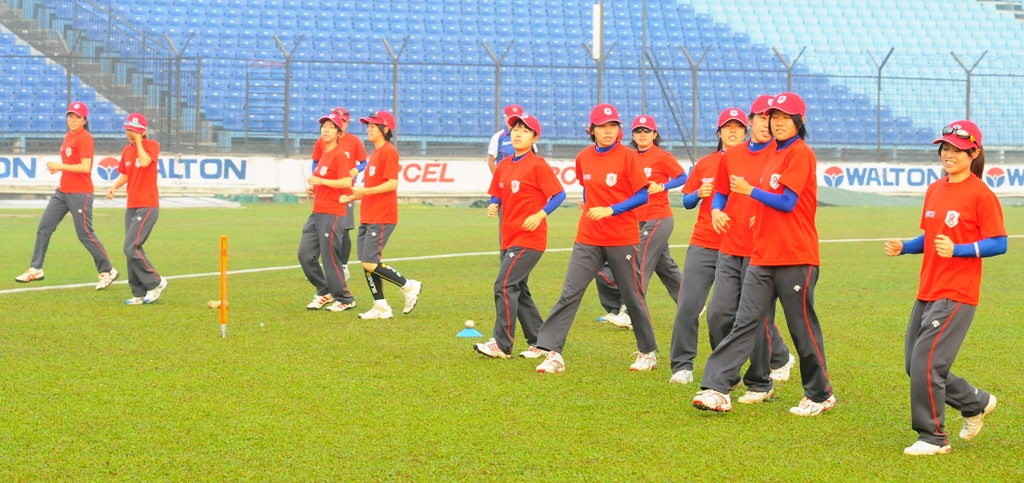 In November 2011 Japan took part in the 50-Over ICC Women's 2012 World Cup Qualifying Series which was played in Bangladesh.
Participation came as reward for winning the 2010 East Asia Pacific Trophy. The team travelled to Bangladesh to compete in a 10-team tournament.
Japan were drawn in a group which included the hosts, Ireland, Pakistan and West Indies. Unfortunately Japan were unable to match these traditional cricketing nations, but ended the tournament on a high by defeating Zimbabwe in the 9th place play-off. These matches were given 'List A' status.
ICC Women's World Cup Qualifying Series: 15th – 26th November 2011
15th November:
Japan: 38/10 (28.3 Overs)
Bangladesh: 39/0 (4.4 Overs)
17th November:
Ireland: 311/9 (50 Overs)
Japan: 56/10 (23.2 Overs)
18th November:
Japan: 71/10 (38.2 Overs)
West Indies: 72/0 (16.2 Overs)
20th November:
Pakistan: 272/9 (50 Overs)
Japan: 26/10 (28 Overs)
21st November (9th Place Play-Off):
Japan: 152/10 (49.5 Overs)
Zimbabwe: 146/8 (50 Overs)