Event Calendar

Cricket Blast Series Sano
Venue: Sano International Cricket Ground (formerly Tanuma Cricket Ground)
2020/06/21 @ 9:00 am
|
Recurring Event
(See all)
An event every week that begins at 9:00am on Sunday, repeating until 2020/07/12
|
¥1,000
Event Navigation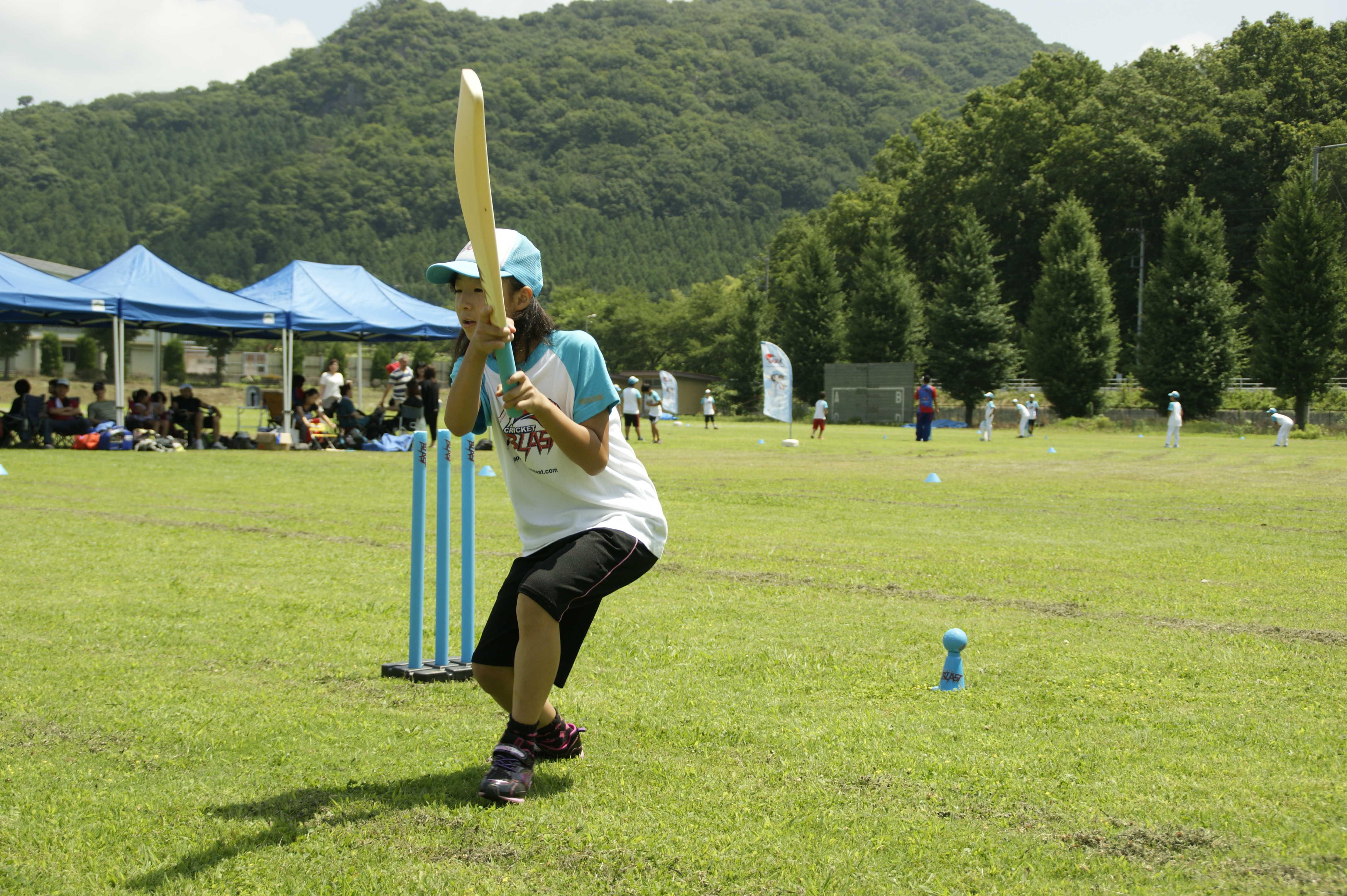 Let's Play Cricket!
This is a program for anyone and everyone.
Come and enjoy Cricket! You are guaranteed to have a great FUN!
Cricket Blast is our entry level program for kids in elementary school to learn about cricket. More information can be found at https://japancricketblast.com/en/.
The event runs in two parts:
Beginner course : 9:00~10:00
This is for anyone who is new to cricket, here they can experience the sport in a fun, safe and friendly environment and learn the basics.
Game course : 10:15~11:15
This course is for those who are more familiar with cricket and are ready for match-play. The rules will be explained to everyone at the start and then away you go with hitting sixes and taking wickets!
Entry fee : 1000 yen, Please choose either course.
Notes:
・Please pre register through " https://japancricketblast.com/blog/register-en/ "
・Please take your temperature on the morning of any Cricket Blast event before deciding whether to attend.
・Must bring mask and wear when not participating in activity
・Please bring your own drinks and towels, but do not share
・ If feeling unwell please do not attend
・The will be a health check sheet (in Japanese) to fill out on arrival.
・氏名、年齢、住所、連絡先(電話番号)、利用当日の体温
・利用前2週間における以下の事項の有無
・平熱を超える発熱
・咳(せき)、のどの痛みなど風邪の症状
・だるさ(倦怠(けんたい)感)、息苦しさ(呼吸困難)
・嗅覚や味覚の異常
・体が重く感じる、疲れやすい等
・新型コロナウイルス感染症陽性とされた者との濃厚接触の有無
・同居家族や身近な知人に感染が疑われる方がいる場合
・過去14日以内に政府から入国制限、入国後の観察期間を必要とされている国、地域等への渡航又は当該在住者との濃厚接触がある場合
※We would work together with participants to provide a quality program under the situation of the region.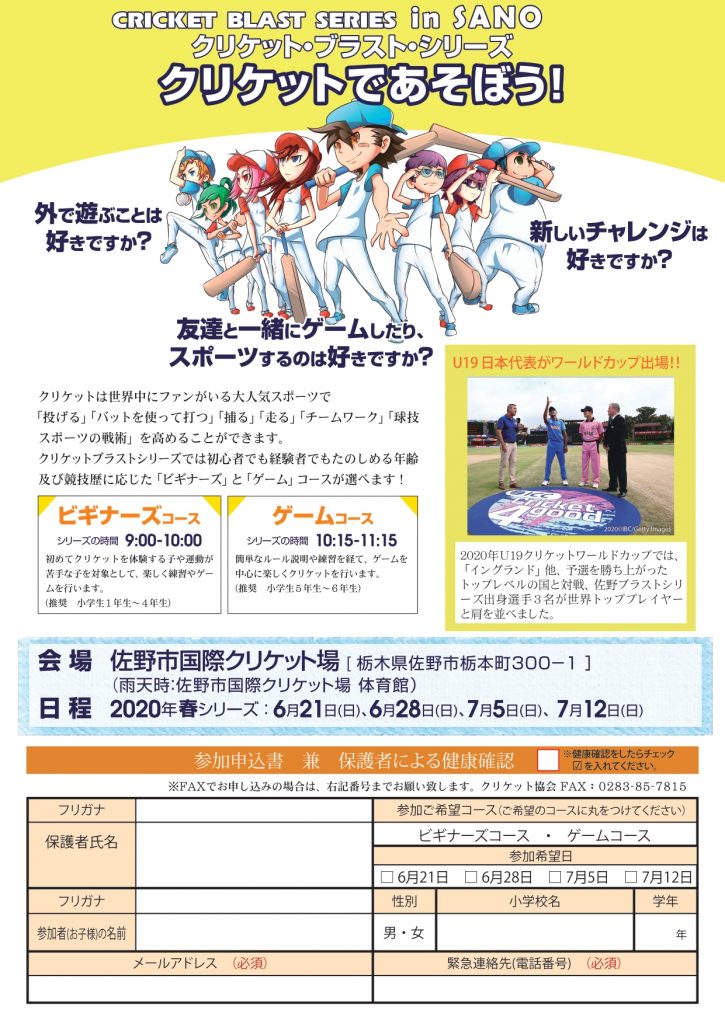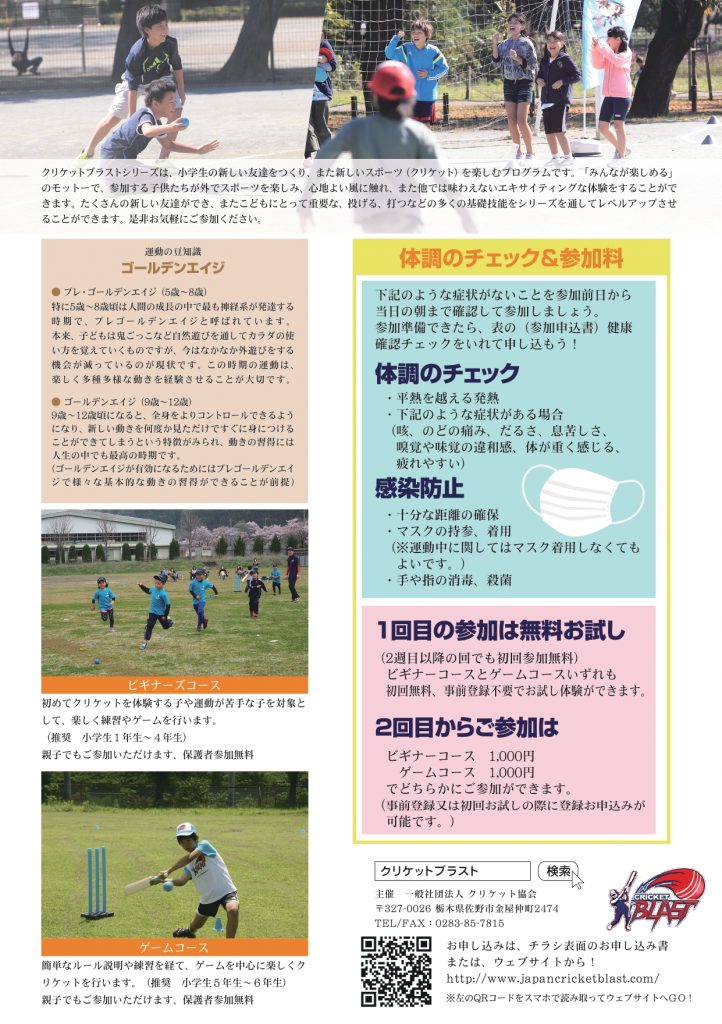 Related Events