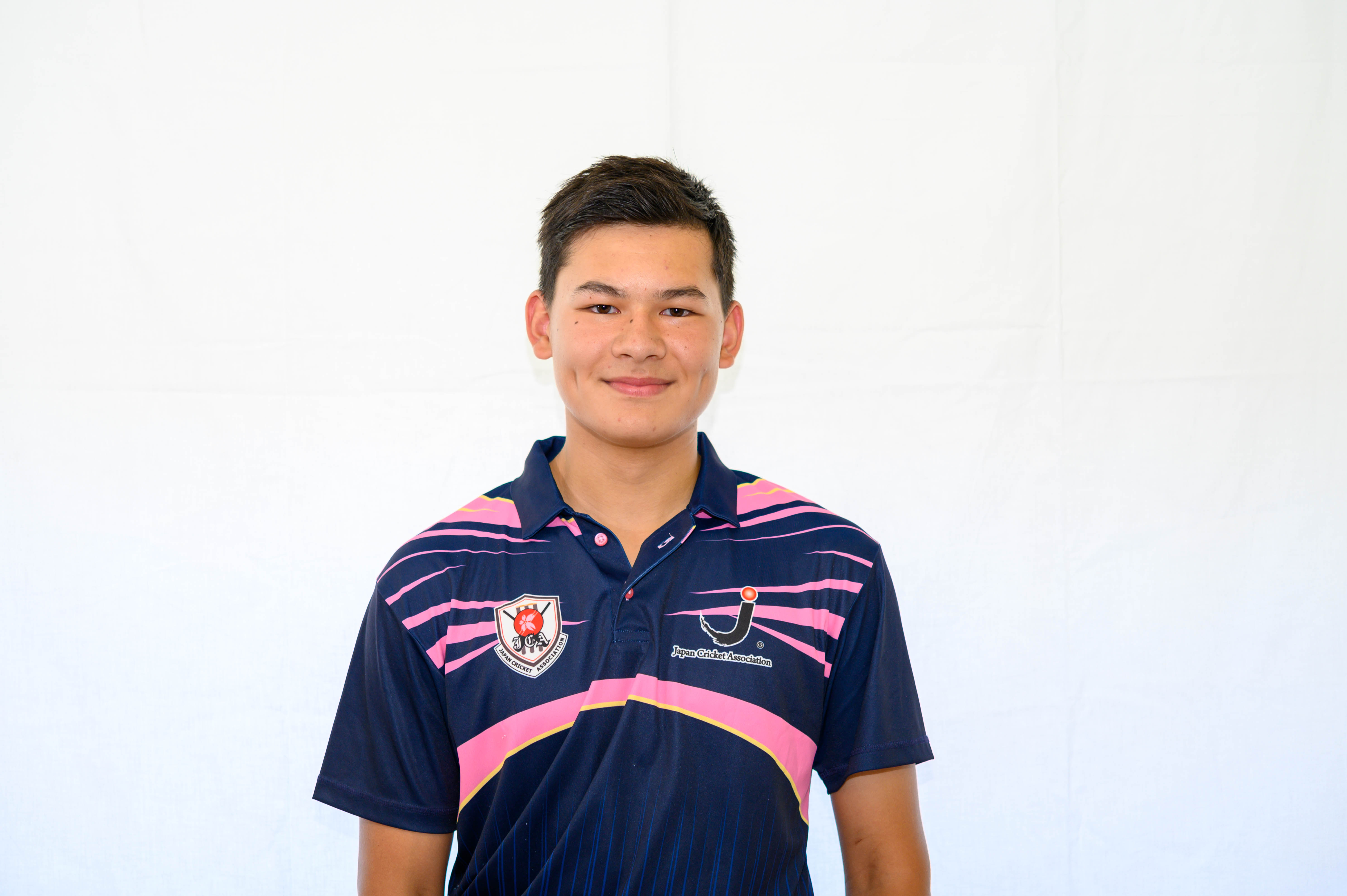 Leon
Mehlig
Right Hand Batsman, Right Arm Medium
First Capped: 2019
Player Number: 49
A burly fast bowler, Leon Mehlig is another product of the Japanese youth programs, even pre-dating the 2014 introduction of Cricket Blast.
Having lived most of his life in Japan with a Japanese mother and English father, Mehlig was part of the British School Tokyo Lions Club which competed in Under 15 competitions before moving to represent the Chiba My-Ys at Under 19 level.
Bowler of a heavy ball, Mehlig has the propensity for quick spells and will be looking to add consistency to his game in order to become a regular in the Japan Under 19 set up. He was named in the inaugural National Academy in 2018 and played one match in the Under 19 World Cup Regional Qualifiers in 2019. He did enough to make the squad for the World Cup itself in South Africa and has the opportunity to be a key player in 2022 when he will still be just 18.
Age: 19
Club: Chiba My-Ys Cricket Club