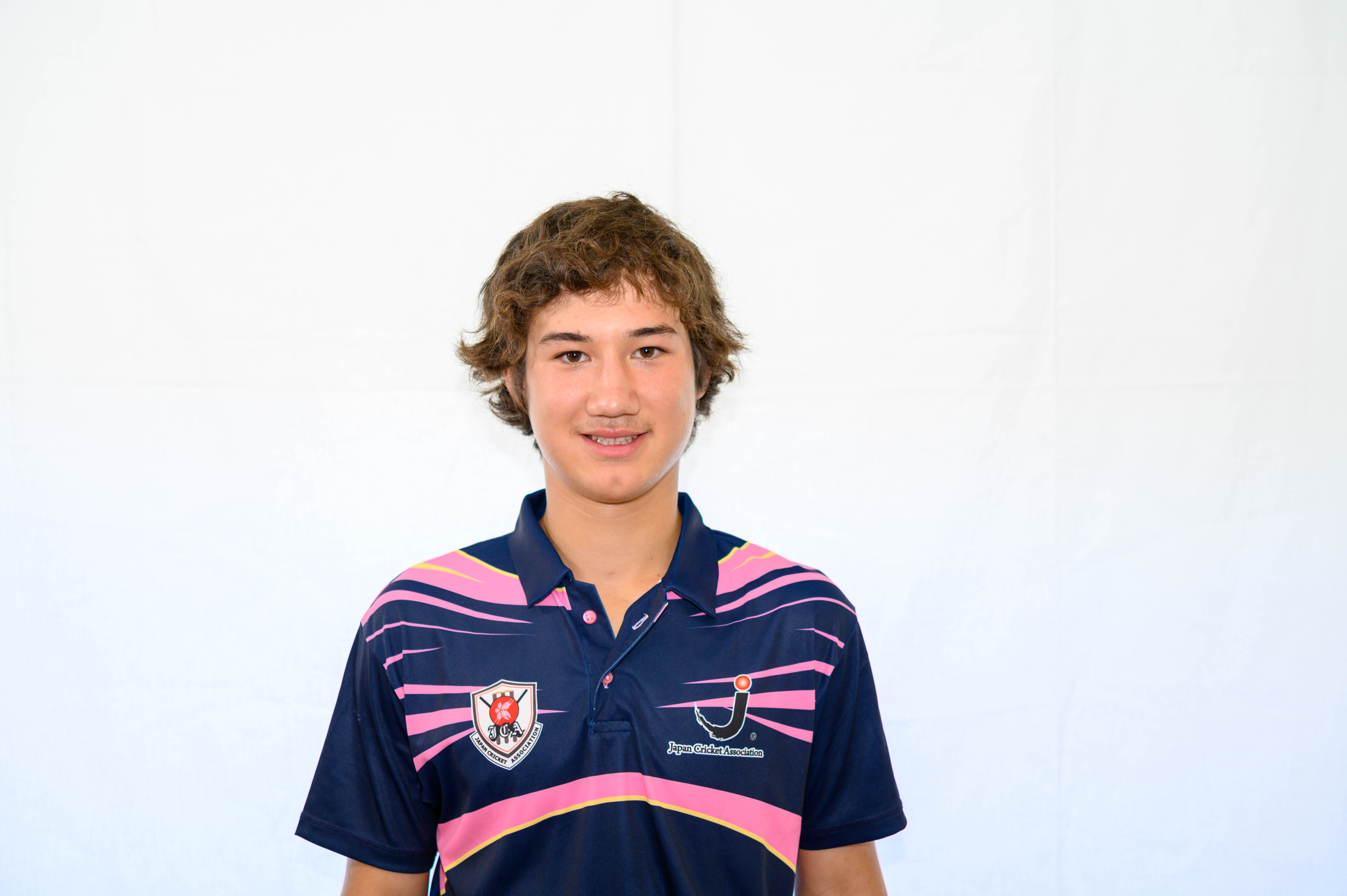 Ashley
Thurgate
Left Hand Batsman, Right Arm Medium
First Capped: 2019
Player Number: 52
Ashley is the middle Thurgate brother who went from being a stereotypical angry fast bowler to a canny off spinner in just a few months and propelled himself into the reckoning for a place in the Japan Under 19 team at the 2020 World Cup in South Africa.
Born and raised in Japan with a Japanese mother, Ashley has his father Chris and older brother Marcus to thank for his cricketing opportunities. Thurgate senior decided early on that cricket would be a great way for his boys to engage with their Australian heritage and experience a different sporting culture to what is typical in Japan, and so he and wife Yukiko created the Chiba Monstars (Under 12) and Chiba My-Ys (Under 15 & 19) for them to play in and mix with other children who had an interest in what was a growing sport in Japan.
Ashley was not part of the original National Academy squad for Japan that was formed in 2018, but as the prospect of World Cup qualification loomed he put himself forward in 2019 and made the 14-strong squad.
Unfortunately a back injury shortly after selection in the squad meant he struggled with his bowling and he was unable to make an appearance at the tournament. The injury would later be diagnosed as a stress fracture but would in fact prove a blessing in disguise.
Forced to focus on his batting Ashley scored a breakthrough 70 for the Chiba Sharks 2nd XI late in the 2019 season, and his inability to sit still in a net session led to him trialling some off spinners which was easier on his back and he quickly took to the new skill and forced his way into the Japan 15 for the World Cup in South Africa.
Age: 19
Club: Chiba My-Ys Cricket Club