Japan & Korea Maintain Winning Ways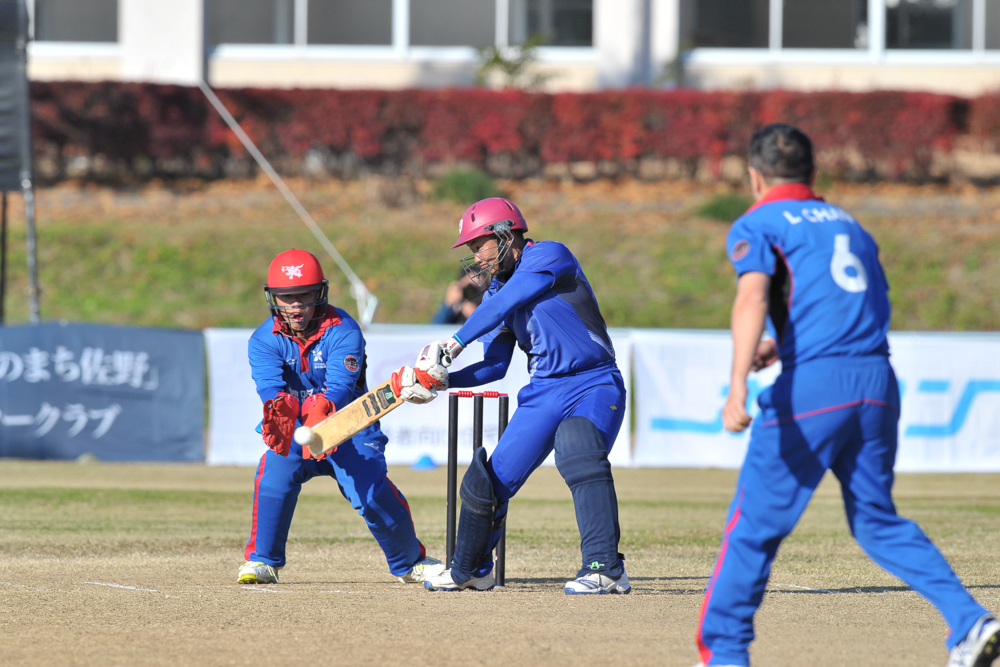 Japan & Korea Maintain Winning WaysJapan and Korea both registered comfortable wins on Day Two of the East Asia Cup, booking themselves each a place in the Sunday Final.
Korea, who played China in the first match, were asked to bowl first after China won the toss. Korea grabbed the initiative right from the first ball as Choi Jiwon clean bowled Song Yangyang and went on to claim two wickets for just six runs from his four overs.
A 37-run partnership between Tian Suqing (20) and Han Junhui (18) gave China a boost and they finished 76/8 at the end of their 20 overs.
Korea did not have the same fireworks as the previous day, their only six being the final shot played to complete a win by seven wickets as Jiwon capped a great day and won his second MVP award of the tournament.
Japan took on the Hong Kong Dragons in the afternoon fixture and Masaomi (Amigo) Kobayashi became the fourth captain in a row to win the toss and bat first, but the only one so far to go on and win the match.
Kobayashi was again the mainstay of the batting, scoring 48 from 54 balls to anchor the innings and some sharp running in the last seven overs propelled the hosts to 123/7.
In reply Japan were electric in the field with a brilliant catch from Marcus Thurgate and a direct hit run outs by Ken Okoshi and Rui Matsumura. The bowlers did their part too with Makoto Taniyama again to the fore with three wickets for just five runs off his leg spin, the highlight being bowling Henry Siu around his legs.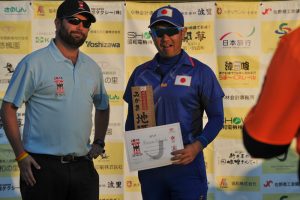 A win by 89 runs was completed inside 15 overs and leaves The Dragons vying for third place with China while Japan will take on Korea for the title.
Kobayashi was awarded the MVP and also sits on top of the leading run scorer charts at the halfway stage, with countryman Makoto Taniyama the leading wicket taker with five scalps so far for just 13 runs in his eight overs bowled.
In a quirk of the fixtures Saturday and Sunday will feature the same two matches as China play Hong Kong in the morning before Japan and KOrea face off in the afternoon. Although both matches are dead rubbers there are still MVP points on offer along with the chance for players to further their claim as best batsman and bowler.