Fighting Japan Defeated by Hong Kong at Asian Games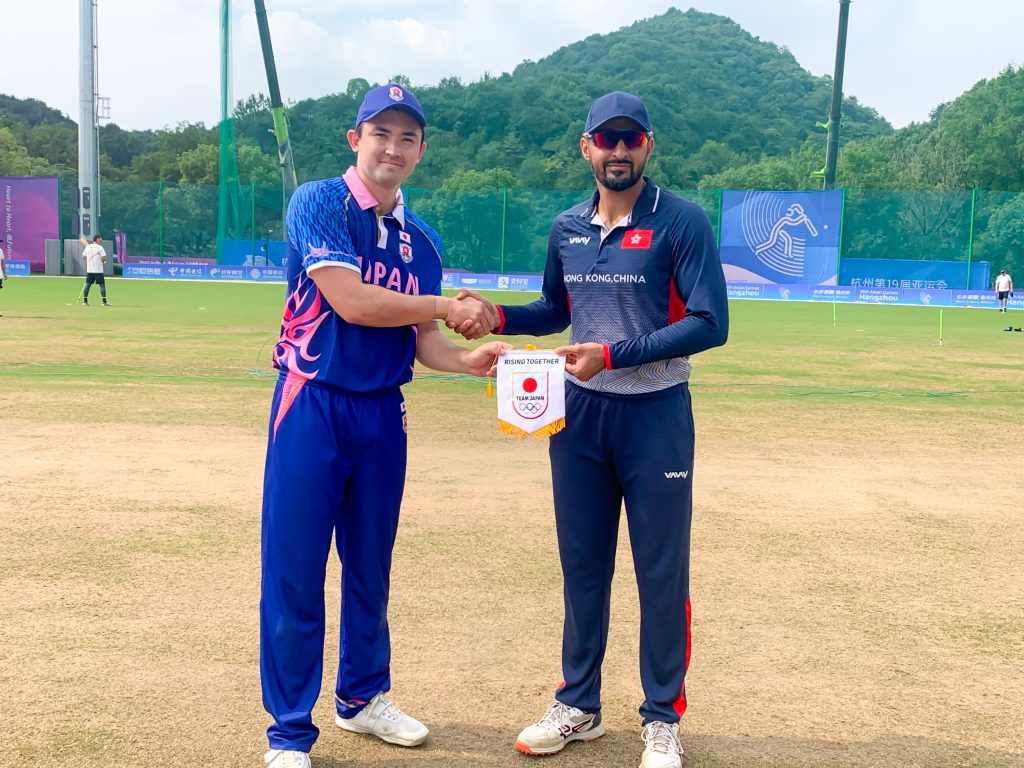 2023-10-01
National Team (Men)
The Men's Japan National Team were knocked out of the 19th Asian Games by Hong Kong in Hangzhou, China.
In a tight contest, Japan showed incredible courage and fight to take the game deep against a side ranked considerably higher.
Batting first, Lachlan Yamamoto-Lake got Japan off to a flier, striking a career-best 60 from just 36 balls.
At the time of his dismissal Japan looked set for a score in excess of 160, and with captain Kendel Kadowaki-Fleming (32 off 25 balls) at the other end, Japan still had plenty of reason to be confident.
Hong Kong boast plenty of experience and quality in their team, and that showed as they surged back into the game in the final six overs, bowling Japan all out for 127 with an over to spare.
Although not as many runs as Japan would have liked, the team was determined to not give anything away against a talented Hong Kong batting line up.
Ibrahim Takahashi broke the opening partnership of 29 by pinning Mohammad Khan lbw, which brought Babar Hayat to the crease in tandem with captain Nizakat Khan.
The senior batters looked comfortable until Kohei Kubota struck with his very first ball, clean bowling captain Nizakat and suddenly there were nerves in the Hong Kong dugout.
Makoto Taniyama struck next, getting the huge wicket of Hayat for 30, and Hong Kong suddenly slipped to 95 for five when Reo Sakurano had Shiv Margie caught for 20 and acrobatically ran out Akbar Khan.
Nasrulla Rana would ultimately prove the difference between the teams, as his 36* from 18 balls took the team home with seven balls to spare and book Hong Kong's place in the quarter finals.
For Japan the defeat brought both disappointment and pride as the team showed they can stand toe-to-toe with one of the most well resourced associate nations.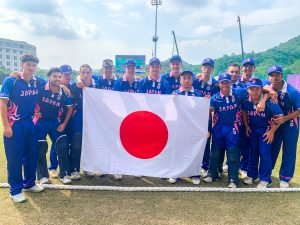 JCA Official Social Media: