Men's Japan Under 19s to Compete in Asia Cup Qualifier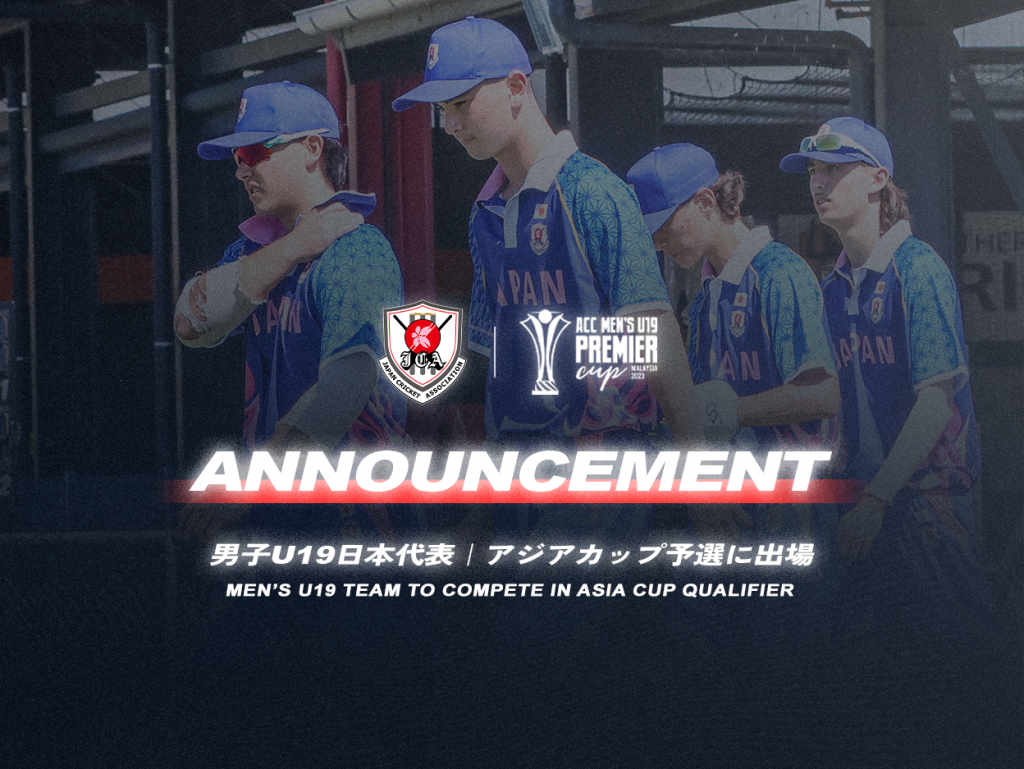 2023-09-03
News & Articles
National Team (Men U19)
The Men's Japan Under 19 team will be the first Japanese National Team to participate in an Asia Cricket Council event since the Men's ACC Trophy in 2000*, when they travel to Malaysia this October for the ACC Men's Under 19 Premier Cup.
The tournament will feature 16 teams in four groups of four. The top team from each group will contest the semi-finals, with the top three finishers qualifying for the 2023 Asia Cup.
Japan Under 19s, who have never competed in an ACC event before, will enter the competition as 12th seed and have been drawn in a group alongside Hong Kong (seeded 4th), Malaysia (5th) and Indonesia (13th).
This tournament is the second outing for the Men's Japan Under 19 team this year, following their strong showing at the recent Under 19 World Cup Qualifier where they finished second out of seven teams, losing only to New Zealand.
The final team of 14 players selected for the tournament will be announced in mid-September.
*The JCA was a member of the ACC until 2000, at which time it became a member of the East Asia Pacific (EAP) region as classified by the International Cricket Council (ICC). 
At that time it was not an option for us, as a member of the EAP region, to remain an ACC member as well. That has now changed. 
The JCA submitted an application for membership at the end of 2022, and although the ACC has not yet formally approved the membership, the Japan National Teams have been invited to participate in ACC competitions from 2023. 
Throughout 2023 there have been men's and boys Under 16 ACC tournaments, but it was not possible for Japan to participate in either of those due to scheduling.