Japan National Cricket Team Polo Shirt on Sale!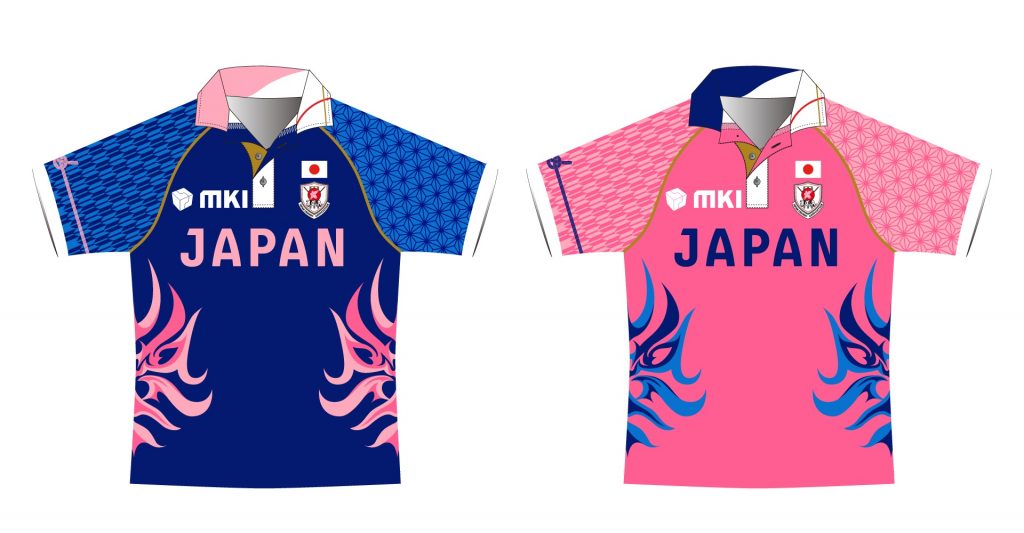 2023-07-24
News & Articles
The Japan National Team polo shirt is available for purchase.
The uniform is designed to promote Japanese cricket both domestically and internationally, with blue as the traditional Japanese colour, indigo and pink as the colour of cherry blossoms, and Japanese patterns are incorporated throughout.
How to purchase
You can purchase shirts at the Tea Room at the SICG or order via email (please see "Email Order" below).
Price
12,000 JPY / shirt (free domestic postage, 3,000 JPY postage fee will apply for overseas customers)
Colour
Size
XS (CW*48, L**67), S (CW52, L70), M (CW54, L72), L (CW57, L74), XL (CW60, L76)
*CW: Chest Width (cm)
**L: Length (cm)
Email Order
To order by email, please email us at store@cricket.or.jp with the colour, size, and delivery details.
Delivery: Pick up at the Tea Room at the SICG, or by post (please check if postage delivery is available to your country/region when you place your order).
Payment details will be provided after receiving orders.
Partner Discount
JCA Partners are eligible for a discount. Please email the above address using your corporate email (of a Partner domain) or present a company issued ID (or equivalent) at the Tea Room.