Japan Cricket League Umpire Panel Formed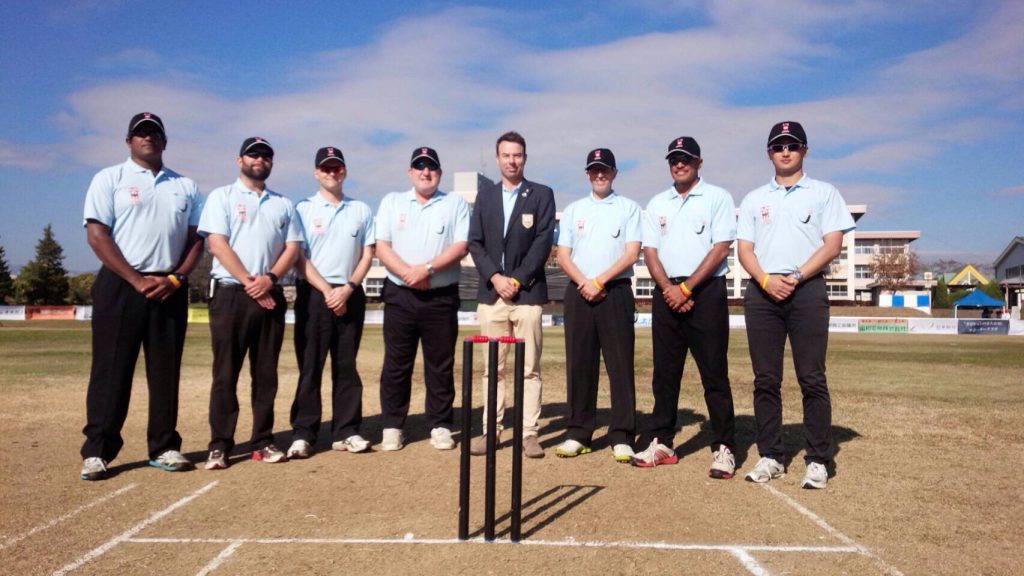 2021-03-29
News & Articles
We are delighted to announce that the response to our recent request for volunteer umpires was overwhelmingly positive with more than 50 people registering their interest.
From that group around 30 have been selected to move forward as a panel that will be initially dedicated to the Japan Cricket League Division One, but which we hope will eventually lead to more umpire educators who can help others improve throughout all the competitions in Japan.
We would like to firstly say a big thank you to our Umpire Mentor Chris Thurgate who has stood in several ICC events in recent years and who will be taking the lead on training our new group of umpires to the standard required.
Talking about the new panel Thurgate said: "It's a really exciting time to be an umpire in Japan; as the standard of cricket keeps rising so the standard of umpiring needs to as well. I'm really pleased to have so many people willing to volunteer their time to focus on this often-overlooked area of the game and am really looking forward to working with the team and building up a strong group for now and many years to come."
Secondly we would like to say thank you to everyone who has volunteered and we are delighted to welcome you to the group and excited to see this vital part of the sport improving in Japan.
We are sure that all the Japan Cricket League Division One clubs will join us in our gratitude and look forward to seeing you all out on the field soon.