JCA Board & Staff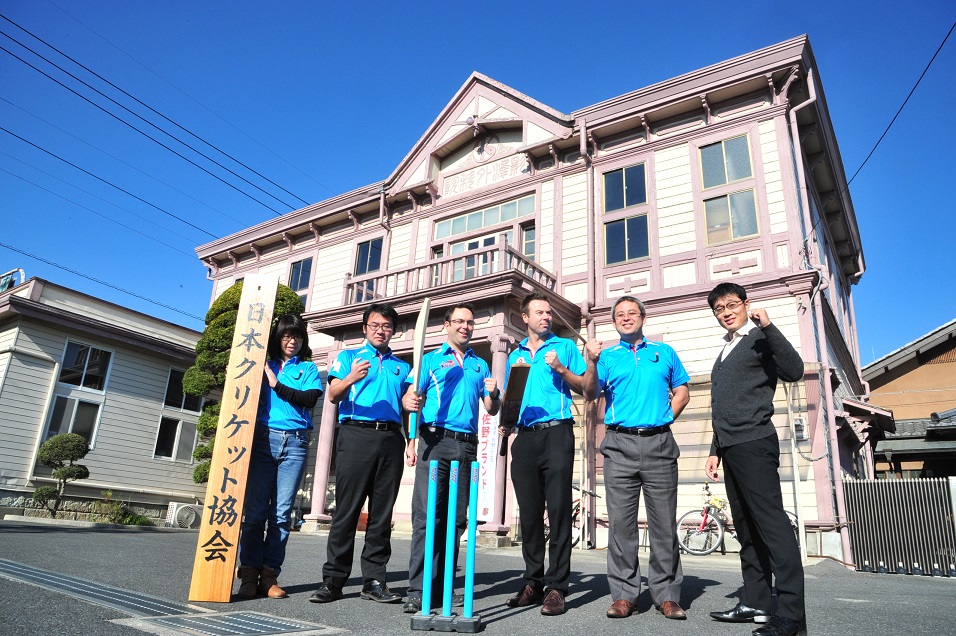 Honorary Member
Board
Chair           Kei Imamura
Director      Kenta Aoshima
Director      Koji Horigome
Director      Julia Longbottom
Director      Chris Thurgate
Auditor
Staff
CEO
Naoki Alex Miyaji
Role: Oversees the Head Office and its operations.
Responsible Projects: Building relationships within Cities of Cricket, Cricket for Smiles, Tohoku Region
Head of Cricket Operations
Alan Curr
Role: Manages Cricket operations and supports the CEO along with the Office Manager.
Responsible Projects: National Teams, East Asia Cup, Education Courses, Yokohama Cricket Blast, Staff Exchange Partnerships, South Kanto, Tokai Region
Office Manager
Makoto Kubota
Role: Manages administrative and financial operations and supports the CEO along with the Head of Cricket Operations.
Responsible Projects: Japan Cup Finals, Administration and Accounting support for Regional Associations, Improve the Office environment, Organisation Development, Compliance, North Kanto, Kinki Region, Website Renewal.
Community Cricket Manager
Dhugal Bedingfield
Role: Develops Competition Structures and Player Pathways. Assists with managing of cricket events.
Responsible Projects: Japan Under 15 / Under 19 National League and finals, Competition Schedule, Japan Premier League Support, Japan Cricket League Committee Support, Annual Awards, Regional Japan Cup Committee Support, Hokkaido, East Kanto, Hokushinetsu, Kyushyu Region
Junior Participation Coordinator
Naotsune Bebe Miyaji
Role: Develops Junior Participation Programs and "Cities of Cricket" in targeted locations.
Responsible Projects: Cricket Blast Program, Akishima Supporter Club, University League Support, Investigate School Curriculum Inclusion, West Kanto Region, Women's Committee Support.
Administration Officer
Yukiko Motojima
Role: Delivers administrative and financial operations.
Responsible Projects: Membership (Player) Registration, Ground Bookings.
Assists with: Annual Awards, National U15 Finals.
Sano Development Officer
Yuuki Ohtorii
Role: Delivers cricket operations in developing Sano as a City of Cricket.
Responsible Projects: Sano Cricket Blast, Sano Social League
Sano Administration Officer
Masami Fujita
Role: Delivers administrative operations in developing Sano as a City of Cricket.
Responsible Projects: Sano Supporter Club
Sano Junior Clubs Manager
Shizuka Miyaji
Role: Manages the Sano Junior Clubs.
Responsible Projects: Sano Junior Clubs
Akishima Development Officer
TBC
Role: Delivers operations in developing Akishima as a City of Cricket.
Responsible Projects: Akishima Cricket Blast
Sano Ground Keeper
Yoshitaka Uehara
Role: Maintains and develops the cricket grounds in Sano.
Responsible Projects: Maintenance of Cricket Grounds in Sano
Fuji Ground Manager
Jarrad Shearer
Role: Maintains and develops the cricket grounds in Fuji.
Responsible Projects: Maintenance of Cricket Grounds in Fuji